Premier League transfer target and Fiorentina striker Stevan Jovetic has revealed that he is fully committed to the Serie A club. Sky Sports reports the 22-year-old has been attracting interests from European Champions Chelsea, Premier League champions Manchester City and Italian giants Juventus. According to express, Arsenal were also linked with a move for the Montenegrin star.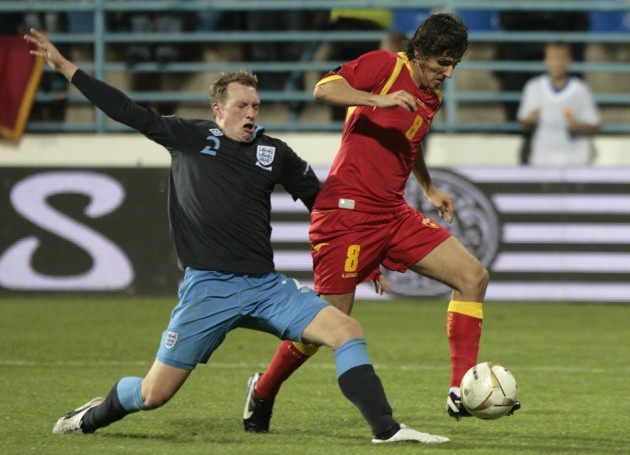 "I am happy to be at the centre of this project at Fiorentina. I'm looking to show on the field that I am happy to still be in Florence. I decided to stay at Fiorentina and I am very happy. I want to try and win something here," Jovetic explained.
The Italian side are currently sixth in the league with 39 points from 23 games, trailing fourth place AC Milan by one point. Jovetic earlier revealed his desire to stay with the Italian side was strengthened when the club president Mario Cognigni told him Fiorentina's dream to seek berth in next season's Champions League action.
The Montenegrin international then went on to add that he has rejected several offers he received in the summer. In addition to this, the striker also went on to praise his agent, who has not been persuading him to change the club.
"I received important offers in the summer and I thought about what to do but the club promised me that they would build a great team, and that has happened. So many good players have arrived and we can do much better than last season. My agent did not put any pressure on me. He did his job by telling me about the offers that were coming in, but in the end I decided to stay at Fiorentina," the striker went on to add.
The Montenegrin star has bagged eight goals for Fiorentina in 17 league games this season. The striker earlier claimed a move away from the Italian side could still be on cards, despite committing his future to Serie A club. Jovetic is now see-sawing with his comments and has kept his cards very close to him in regards to possible transfer in the future.
"At the moment there is no way I will leave Fiorentina although in the life of a footballer you can never be 100 per cent sure of anything," Jovetic said.