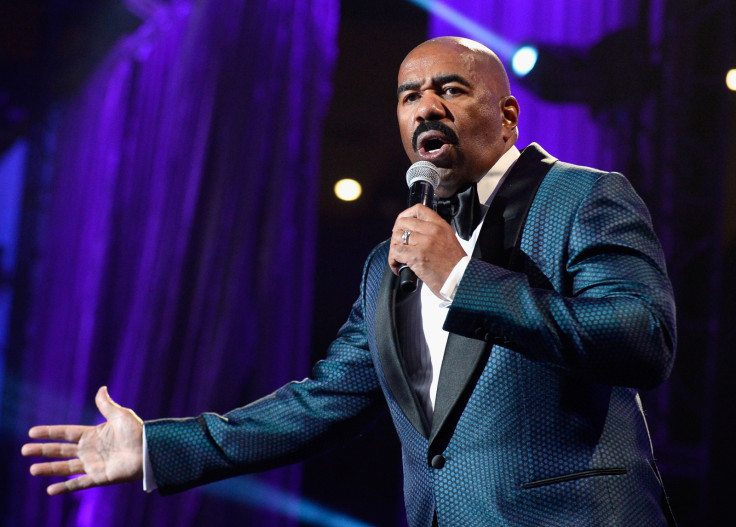 The court battle between Steve Harvey and his ex-wife has taken another bitter turn. The Family Feud host is being sued for $60m (£40m) by his former spouse Mary Shackleford, who has made allegations of torture, child endangerment and "soul murder".
Harvey, 60, and Shackelford married in 1996 but divorced nine years later in 2005. Despite their split, the former couple have continued to tussle in a legal dispute, with Shackelford filing her latest complaint on 17 May. According to E! News, Shackelford claims to have felt suicidal since the divorce and has self-medicated to cope with their highly-publicised fallout.
As reportedly listed in the court documents, Shackelford is suing Harvey for child endangerment, torture, kidnapping, soul murder, conspiracy against rights, breach of contract and intentional infliction of emotional distress. According to the lawsuit, soul murder "is achieved by a combination of torture, deprivation and brainwashing".
The legal papers are said to have been filed by a woman who describes herself as Shackelford's "civil rights activist" as opposed to a lawyer. The unidentified woman writes: "The plaintiff had [lost] her son, had her businesses taken from her, nowhere to live, all Mother's Days had been painful and empty." According to TMZ, the woman adds: "All was [lost], Mary L Harvey was dead."
In 2013, Harvey was cleared of allegations that he brutally beat his son, Wynton, in the midst of his bitter legal battle with Shackelford. The comedian's reps said at the time: "Based on the information obtained, the child does not appear to be at risk ... the case is closed without further investigation."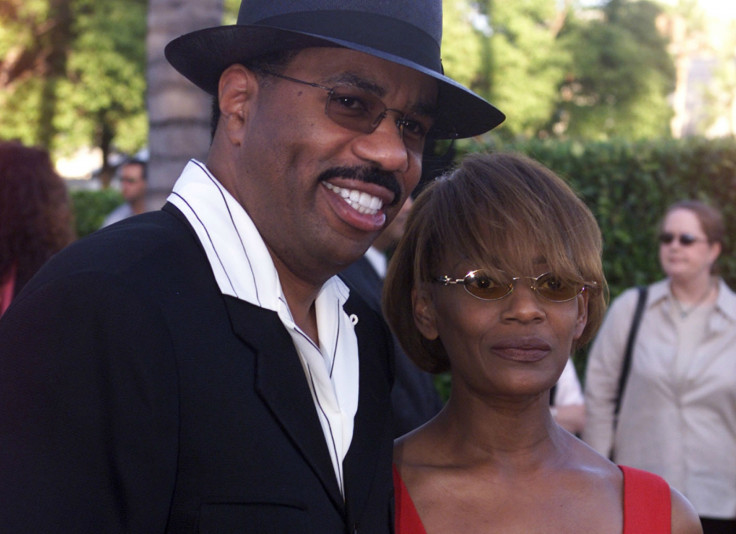 Undeterred by the court's ruling in Harvey's favour regarding their son, Shackelford delivered a stern message to her ex-husband in a set of YouTube videos posted in April. She said: "The judge said our divorce would be contingent upon the division of community assets but that never happened. Steve Harvey owes me $50 million and I want him arrested for violating my civil rights. I want him charged with a constitutional rights violation, falsifying documents, perjury, contempt of court, embezzlement, extortion and collusion. For what he's done to me, I want to see Steve Harvey behind bars."
Shackelford is Harvey's second wife with the comedian's first marriage to Marcia Harvey taking place between 1980 and 1994, while he is currently married to Marjorie Bridges, whom he tied the knot with in 2007.