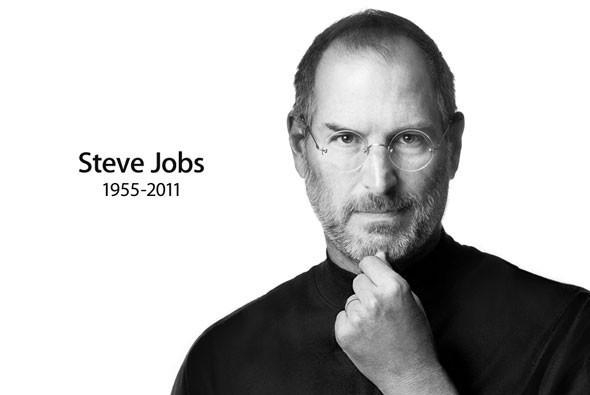 With news just breaking that Apple co-founder Steve Jobs has passed away, Microsoft's Bill Gates and Steve Ballmer have issued statements praising their fallen adversary.
The news came just after Apple's iconic ex-leader Steve Jobs died last night. His death came after pro-longed concerns about his health led him to step down from his role as Apple's CEO, handing the reigns over to Tim Cook.
Following the news Microsoft's CEO Ballmer and founder Gates quickly published statements celebrating Jobs' life. Of the two Ballmer's was the shorter.
"I want to express my deepest condolences at the passing of Steve Jobs, one of the founders of our industry and a true visionary. My heart goes out to his family, everyone at Apple and everyone who has been touched by his work," read Ballmer's statement.
Gates' however chose a more personal message, using Jobs' own words to celebrate his long-time friend and business adversary.
"For those of us lucky enough to get to work with him, it's been an insanely great honor," Gates said in an e-mailed statement to the Guardian. "I will miss Steve immensely.
"The world rarely sees someone who has had the profound impact Steve has had, the effects of which will be felt for many generations to come."
Gates, who is only one year younger than Jobs, became friends with Apple's co-founder after the two became leaders in the computing industry during the 1970s and 1980s.
"Steve and I first met nearly 30 years ago, and have been colleagues, competitors and friends over the course of more than half our lives," said Gates on his friendship with Jobs.
"I'm truly saddened to learn of (his) death... Melinda and I extend our sincere condolences to his family and friends, and to everyone Steve has touched through his work."
Jobs' death immediately followed Apple's unveiling of its new iPhone, the iPhone 4S. Gates and Ballmer's comments add to the growing cacophony of high-profile industry figures and politicians issuing statements praising Jobs contributions to the world. Recent reports have since emerged that the level of tweets mentioning Jobs broke social networking site Twitter.