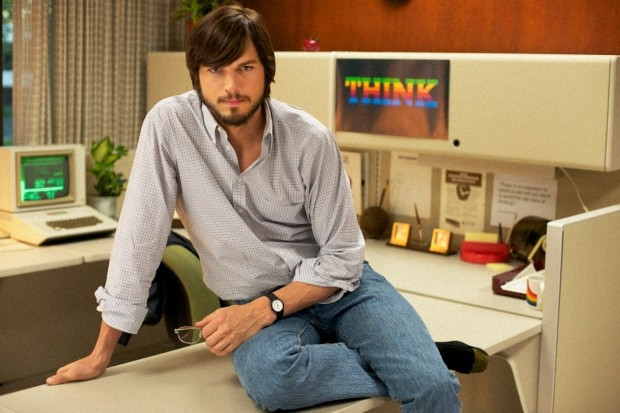 Hollywood leading man Ashton Kutcher's portrayal of Steve Jobs in the forthcoming biopic jOBS has left a bitter taste in the mouth of Apple co-founder Steve Wozniak.
Kutcher stars alongside Josh Gad in the film, which premiered at the Sundance Film Festival, but his performance has been derided as "totally wrong" by Jobs' technical wizard.
"Woz" as he is known among internet communities, said the film's depiction of his relationship with the Apple founder was "not close", after a promotional clip of the film was released on the Gizmodo website.
Writing on the site, he said: "We never had such interaction and roles. I'm not even sure what it's getting at."
In a slight concession to Gad, Wozniak added: "Personalities are very wrong, although mine is closer."
The clip depicts Jobs and Woz discussing the potential impact of the computing system Wozniak has designed. In the clip, Wozniak is seen as sceptical as to the merits of his invention, shouting at Jobs: "Nobody wants to buy a computer! Nobody!"
But Wozniak hinted that the film's depiction of Jobs as the creative genius behind the company was wide of the mark, and in fact it was he, Wozniak, who was the pioneer.
"His [Jobs's] idea was to make a $20 PC board and sell it for $40 to help people at the club build the computer I'd given away," said Wozniak. "He always saw a way to make a quick buck off my designs."
Even the costumes worn in the film were inaccurate, said Wozniak. "I never wore a tie back then," he recalled. "I wore blue jeans and the same style blue button-up shirt every day of my life. I was not like a professional in demeanour ever."
He added: "The movie should be very popular and I hope it's entertaining. It may be very correct, as well. This is only one clip. But you'll see the direction they are slanting the movie in, just by the dialogue style of this script."
jOBS premiered at the Sundance Film Festival last week and goes on general release in the US on 19 April
Apple recently saw more than $60 billion wiped off its market value, after disappointing results pushed its share price down by 12.4 percent in New York.
Watch the clip that Woz hated, below.