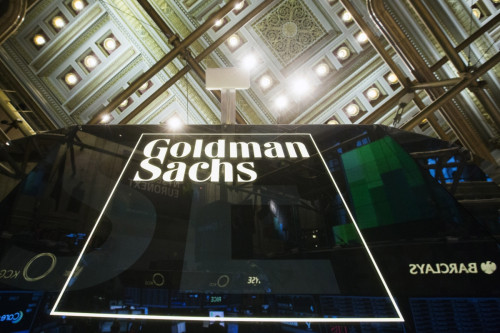 Senior Goldman Sachs forex trader Steven Cho is leaving the US investment banking giant.
Cho is a partner at Goldman Sachs and heads up the bank's spot and forward trading of major foreign currencies. A source at the bank confirmed Cho is to leave.
Goldman Sachs declined IBTimes UK's request to comment. According to Reuters, Cho is retiring alongside Leland Lim, Goldman's co-head of macro trading for Asia Pacific, excluding Japan.
The Wall Street Journal said Cho declined to comment when contacted directly. Cho joined Goldman's London office in 1996 after starting out as a currency trader two years earlier at Citibank. He moved to Goldman's New York office in 2001.
The global currency market, worth $5tn (£3.1tn, €3.6bn) in daily trading, is coming under greater scrutiny from financial regulators amid suspicion that they have been manipulated.
Several of Goldman's rivals have suspended or fired senior forex staff – including Barclays, HSBC, RBS, Citi, JPMorgan, Standard Chartered and Deutsche Bank – as regulatory probes stretching from the US, to Europe to east Asia hot up.
Before the news broke about Goldman's Cho, it emerged that Citi's global head of foreign exchange, Anil Prasad, will leave the investment bank in March.
Sources told IBTimes UK his departure is "entirely unrelated" to the global investigations into the potential manipulation of currency rates.
Nobody from Goldman Sachs has been suspended or sacked and there is nothing to suggest Cho's or Lim's exits are related to the regulatory probes.
After media speculation, the UK's Financial Conduct Authority confirmed it is investigating the foreign currency market following suggestions that there may have been attempts made to manipulate it by some of the world's largest financial institutions.
Each day, around $5tn changes hands in the world's currency market. It is the largest market in the financial system.
US, Swiss and Hong Kong regulators are reported to have launched their own investigations into allegations of currency market manipulation.
"We can confirm that we are conducting investigations alongside a number of other agencies both in the UK and abroad into a number of firms relating to trading on the foreign exchange (forex) market," said a spokesman for the FCA.
"As part of this we are gathering information from a wide range of sources including market participants. Our investigations are at an early stage and it will be some time before we conclude whether there has been any misconduct which will lead to enforcement action.
"We will not comment further on our investigations."