Premier League referee Mark Clattenburg is in hot water again after he travelled on his own to an Ed Sheeran gig straight after officiating a match.
While the charge might seem innocuous, Clattenburg broke a rule that stipulates officials must travel to and from the ground together for "integrity and security".
The 39-year-old has been banned from officiating this weekend following two breaches of conduct. As well as being upbraided for racing off to attend a concert after Crytal Palace's draw with West Brom, he was reprimanded for speaking on the phone to Eagles boss Neil Warnock after the match.
And, of course, he has been outed as an Ed Sheeran fan - which is surely punishment enough in itself.
This is certainly not the first time the Durham-born referee, often criticised for enjoying the spotlight, has been surrounded by controversy. IBTimes UK looks at five other slip-ups involving the referee.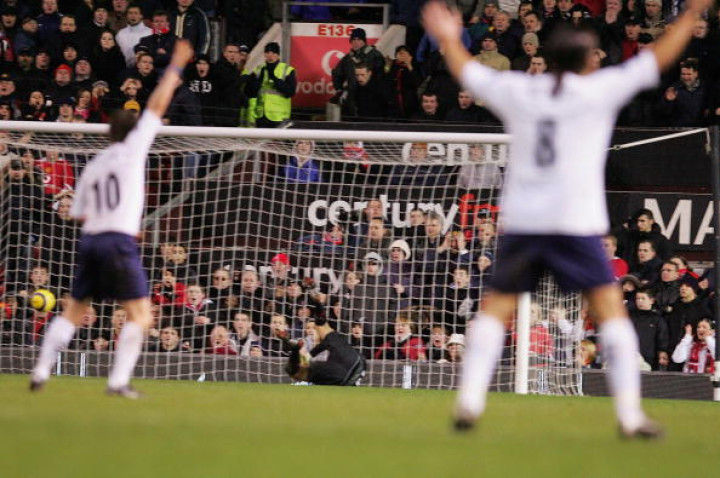 Pedro Mendes' 'goal'
Mark Clattenburg was infamously the referee at Old Trafford in January 2005 when midfieder Pedro Mendes thought he had earned Tottneham Hotspur a rare win at the home of Manchester United. Yet, even though 70,000 fans saw United goalkeeper Roy Carroll spill the Portuguese's speculative effort over the goal line, Clattenburg (and probably Sir Alex Ferguson) didn't, and the game ended a draw.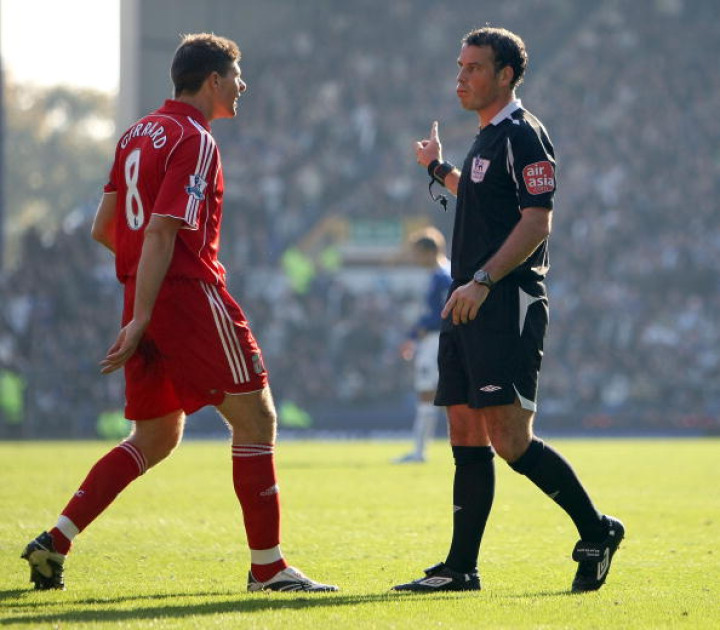 A quick chat with Steven Gerrard

It looked like Everton defender Tony Hibbert was going to escape with only a caution during a feisty Merseyside derby in October 2007. But following a brief exchange with Liverpool captain Stven Gerrard, Clattenburg appeared to change his mind and instead brandished a red card to a bewildered Hibbert.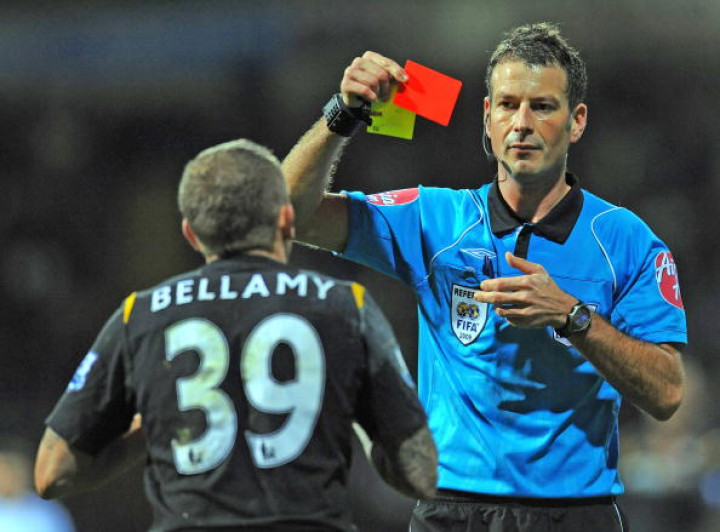 "How do you work with Craig Bellamy?"
A fair question, you might think. But not when it allegedly comes from the mouth of Britain's top referees. Clattenburg is supposed to have asked "how do you work with Craig Bellamy all week?" to the City bench during a match against Bolton in December 2009. After handing the Welshman two yellow cards, the referee had seemingly decided he no longer wanted to.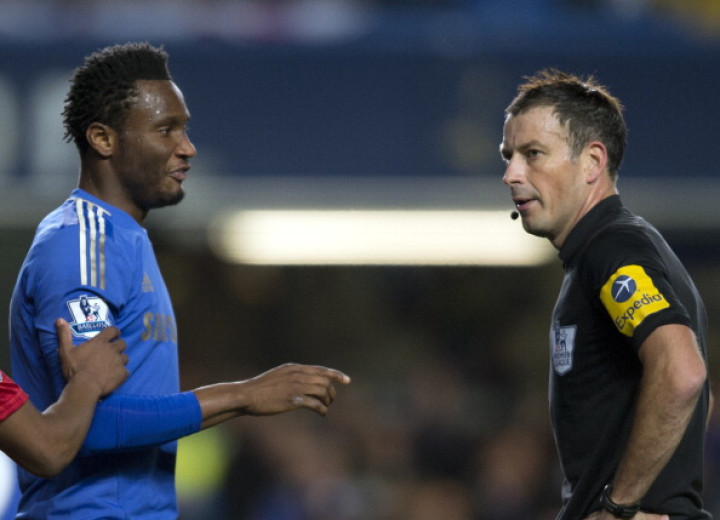 John Obi Mikel racism accusation
During a controversial 3-2 victory for Manchester United over Chelsea in October 2012, the Clattenburg was accused of being racist towards Blues midfielder John Obi Mikel and Juan Mata. The FA and the Metropolitan Police Service investigated claims Clattenburg called the Nigerian a "monkey", while it was also alleged that he called Mata a "Spanish tw*t".
Clattenburg, however, was later cleared. Mikel, meanwhile was hit with a £60,000 fine and a two-match suspension for threatening the referee after the match.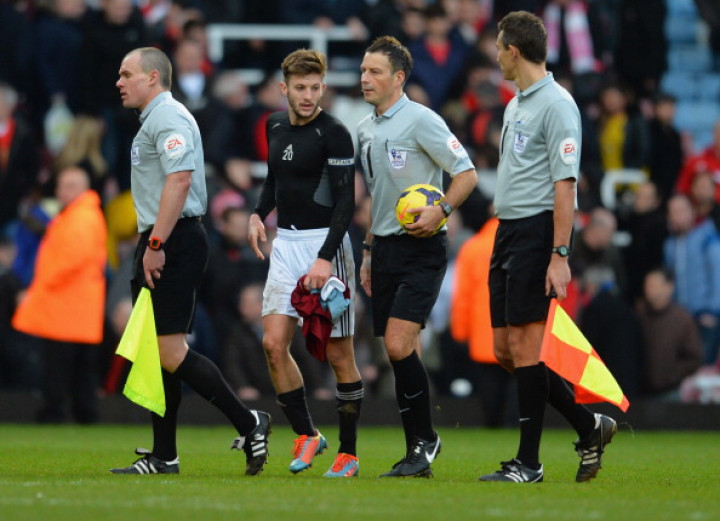 "You've changed, Adam Lallana"
International footballers: don't they change after representing their nation? Well, that was the opinion of Southampton, who made an official complaint in December 2013 after alleging the World Cup referee said to the recently capped Adam Lallana "You are very different now, since you've played for England - you never used to be like this." No further action was taken.