Captain Steven Gerrard can continue to make the difference for Liverpool according to manager Brendan Rodgers.
Gerrard's withdrawn role in midfield this season alongside Joe Allen hasn't undermined his influence for The Reds this season, with the skipper having netted twice and made five assists in 21 appearances.
Despite his defensive responsibilities having seemingly taken precedent this season, Rodgers says Gerrard's role for Liverpool remains as vital as it ever has been.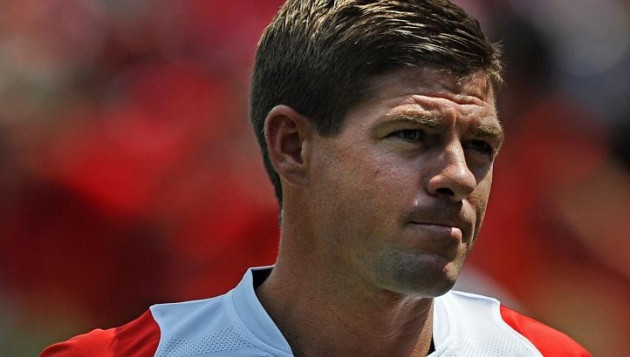 "I don't think there has been a clear change in his game in terms of what I have asked him to do," said Rodgers said of the Liverpool captain.
"What Steven has been over the years is the player who makes the difference. He may not have had the goals this season that he has wanted but he still been effective.
"There has been nothing more or less I have asked in terms of defensive responsibilities. Of course we want the midfield players to score goals, to get in the box and gamble. When Steven has done that he is fantastic - look at the goal against Manchester United.
"He has done terrific for us. He has obviously had to take on more of a mantel because this is a much younger group. I think that is the biggest thing this year: there is probably a bit more responsibility on him in relation to looking out more for the team.
"But he has been brilliant I have got to say. He has been fit, playing games and recovering really well. I am so happy to have someone like that in the group because he is a phenomenal player and a great presence for us. It's great to have a player of that ability in the group."
The onus has been on Luis Suarez to score goals for Liverpool in the early weeks of the season, with the Uruguayan the Premier League's top scorer with 10, with Gerrard's contribution still to match that of previous campaigns.
Meanwhile, Gerrard and international colleague Frank Lampard have both been included in the FIFPro World Xi midfielders shortlist.
Fellow Premier League players Eden Hazard, David Silva and Yaya Toure are also including in a list dominated by La Liga giants Barcelona and Real Madrid, who makes up seven of the 15 nominees.