Shortly after Isis released a video on Tuesday that appeared to show the beheading of a second captive American journalist Steven Sotloff, his childhood friend paid tribute to a man who "refused to relent in the face of roiling hostilities in the Middle East".
Danielle Berrin, a writer at the Los Angeles site Jewish Journal, said she knew Sotloff when they were teenagers, but had not been in contact with the journalist for over a decade.
"I paused the video in panic when I saw his face: I know that face, I thought," she wrote in a blog. "It's older a rounder than I remember, sallow from fear, but I know that face."
"The face I recognised – gentle-looking, sweet, but painfully stricken – was being named as Isis's next target."
In a video, entitled A Second Message to America, a masked member of Isis – now called 'Islamic State' – is shown beheading Sotloff, whose life had earlier been threatened in a film showing the murder of another American journalist, James Foley.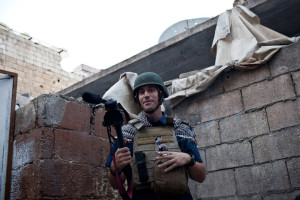 Released by Islamic State, the video features a voiceover delivered by a British jihadi with a distinctive London accent, purportedly the same man who was filmed beheading Foley two weeks ago. The film ends with the killer threatening another hostage, identified as a Briton.
Sotloff 'flew right into danger'
According to Berrin's blog, Sotloff was "the same Jewish kid" she grew up with in Miami. The paid attended day school at Temple Beth Am and Sotloff had studied journalism at the University of Central Florida, graduating in 2004.
She wrote that Sotloff "refused to relent in the face of roiling hostilities in the Middle East; rather than cower from danger, he flew right into it, intent on telling the stories he believed would shape history".
Recalling a conversation with a friend, she wrote that Sotloff hesitated before finally deciding to leave the US to cover the civil war in Syria.
"He really felt that this was who he was; he said he had to do this," a friend had told Berrin, of Sotloff's decision. "He felt compelled to put a human face on war stories."
Vanished for a year
Sotloff disappeared while reporting from Syria in August 2013, but his family kept the news secret, fearing harm would come to him if they went public. Away from the public eye, the Sotloff family and US government agencies had been trying to gain his release over the past 12 months.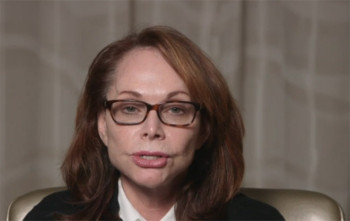 Shirley Sotloff, his mother, last week released a video pleading with Islamic State leader Abu Bakr al-Baghdadi to show clemency to her son. She addressed Baghdadi as "the caliph of the Islamic State" – a title he had recently awarded himself.
"Steven is a journalist who travelled to the Middle East to cover the suffering of Muslims at the hands of tyrants. Steven is a loyal and generous son, brother and grandson," she said. "He is an honourable man and has always tried to help the weak."
US officials said intelligence experts had begun work on establishing the authenticity of the video, which runs for two minutes and 50 seconds. Sotloff's family issued a statement saying they believed he had been killed.
British prime minister David Cameron condemned the killing as a "despicable act" and will chair a Cobra meeting over the UK hostage threat.