Malaysian Prime Minister Najib Razak has urged the Myanmar government to put an end to the killings of Rohingya Muslims in restive Rakhine State.
He called on the Organisation of Islamic Cooperation (OIC) to help find a solution to the crisis as its 57-member states met in Kuala Lumpur on Thursday (19 January).
"The killing must stop. The violation of women and girls must stop," Najib told a meeting of the OIC. "The persecution of your fellow men and women, simply on the grounds that they are Muslim, must stop," Reuters cited him as saying.
Razak said that the crisis is no longer Myanmar's internal affair as it has fuelled an exodus of refugees, destabilising the region. The violence against Rohingyas has galvanised Muslims in the Southeast Asia, he said.
It is not the first time Najib has spoken out strongly against the issue.
The Malaysian leader also warned that if the clashes do not end soon, militants like the Islamic State (Isis) could try and break into the region to radicalise the Muslims in Rakhine state.
"OIC member states are well aware that terrorist organizations such as Daesh [IS] could seek to take advantage of this situation," AP quoted Najib as saying.
The Islamic organisation represents states with a collective population of more than 1.6 billion people, and acts as the collective voice of the Muslim world.
Najib also called Nobel laureate Aung San Suu Kyi's government to end all discrimination and attacks, while repeating calls to provide free delivery of aid and safe return of refugees.
"This must happen now ... The government of Myanmar disputes the terms 'genocide' and 'ethnic cleansing,' but whatever the terminology, the Rohingyas cannot wait," he said.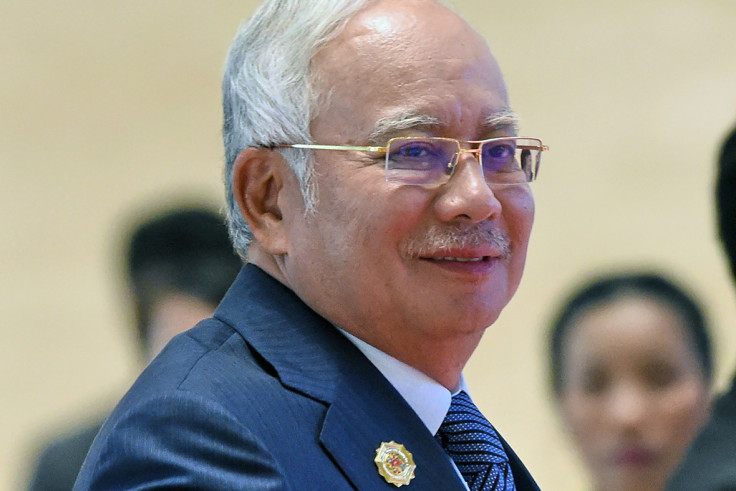 Responding to Najib's calls, Indonesian Foreign Minister Retno Marsudi said on the sidelines of the meeting that his country was "more than ready to play a bridging role" to help the Muslim minorities in Myanmar. She added that she would be travelling to Yangon to meet Suu Kyi to discuss the issue, with plans of visiting Rakhine state over the weekend.
It has been reported that a group of Rohingya Muslims gathered at the summit venue of OIC members to press for an independent inquiry into their predicaments.
On Wednesday (18 January), the OIC's special envoy to Myanmar, Syed Hamid Albar, said that the UN should intervene to prevent a genocide that happened in Cambodia and Rwanda.
At least 86 Rohingya Muslims have died since clashes began on 9 October 2016 and approximately 66,000 people were forced to flee into Bangladesh. Myanmar's government and soldiers have been accused of committing summary executions, burning homes of the Rohingya community and raping women since an alleged military operation was launched to drive the community out of the state. According to reports, the army's action is believed to be the result of an attack on three security posts by nearly 250 armed men.