The Organisation of Islamic Cooperation (OIC) has urged the UN to intervene and stop the escalation of alleged violence against Rohingya Muslims in restive Rakhine state of Myanmar.
The organisation's special envoy to Myanmar, Syed Hamid Albar, said on Wednesday (18 January) that the measure was crucial to avoid a genocide that happened in Cambodia and Rwanada.
He claimed that at least 86 Rohingya Muslims had died since clashes began on 9 October 2016 and approximately 66,000 people were forced to flee into Bangladesh. Violence of such scale is no longer an internal issue but of international concern, he noted.
His comments come a day ahead a special OIC meeting scheduled in Kuala Lumpur, Malaysia to discuss measures on handling the Rohingya crisis, where those targeted are predominantly Muslims.
"We don't want to see another genocide like in Cambodia or Rwanda. The international community just observed, and how many people died? We have lessons from the past, for us to learn from and see what we can do," Syed Hamid told Reuters.
The OIC – that calls itself as the collective voice of the Muslim world – represents 57 states and has permanent delegations to the UN and the European Union.
Myanmar's government and soldiers have been accused of committing summary executions, burning homes of the Rohingya community and raping women since an alleged military operation was launched to drive the community out of the state. According to reports, the army's action is believed to be the result of an attack on three security posts by nearly 250 armed men in October 2016.
However, the government has denied all allegations levelled against it and Nobel Peace Prize winner Aung San Suu Kyi rubbished reports from news outlets and human rights groups as fabricated. She has long insisted that the Rakhine state issue is an internal matter.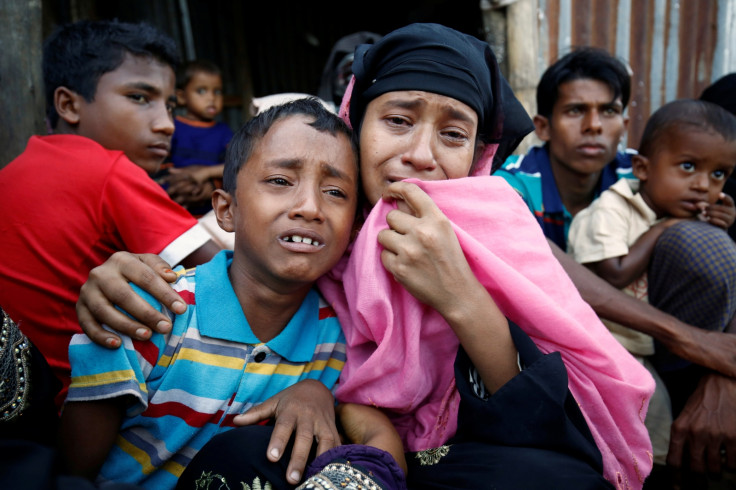 A government spokesman said Myanmar would not attend the OIC meet as it is not an Islamic country.
Zaw Htay, spokesman for the office of Myanmar President Htin Kyaw told an Asean summit in December that any attempt by the UN to interfere in the country's issues would result in "unwanted resistance from local people".
"So that's why the international community should have a positive approach and understand widely our country's conflict situation," Reuters quoted Htay as saying.
"Our new government is working seriously and carefully on the situation in Rakhine. We are working on a very complicated and tough problem with this internal conflict, so we need time to prevent it happening again," he added.