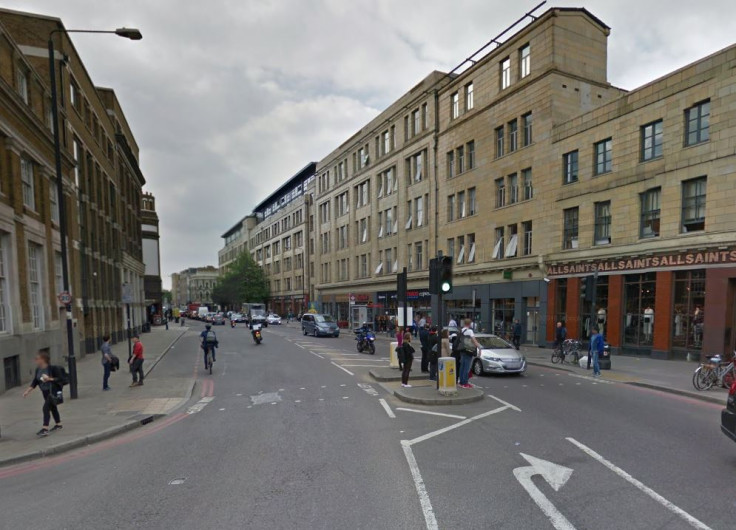 A woman is facing possible life-changing injuries after being hit by debris blown off a building in east London by Storm Doris.
The woman, aged in her 30s, was found by officers injured in Commercial Street, Whitechapel at about 1.30pm on Thursday (23 February).
Police said the debris "fell from a building at height" and was "weather related".
She was taken by the London Ambulance Service to a nearby hospital for treatment.
Her injuries are not thought to be life-threatening but "may possibly be life-changing", police said.
Officers said at 6.30pm they were still dealing with the fallout of the incident and advised the public to avoid the area due to "severe gridlock".
The arrival of Storm Doris on Thursday has seen winds of up to 94mph batter parts of the UK.
One woman was killed in Wolverhampton in a suspected weather-related incident when she was hit in the head by a piece of falling debris. The incident happened near a Starbucks on Dudley Street in the town centre shortly before midday.
Another pedestrian was injured by falling debris in central London at about 3pm. The incident, in Victoria Street, next to Victoria Underground station, saw him receive injuries to his head when he was hit by part of a roof that had blown off, witnesses said.
He was taken to hospital "as a priority" and is said to be in a "serious condition". Meanwhile, thousands of homes across the country have been left without power. Rail and air passengers have also faced heavy delays and cancellations to their journeys due to the weather.