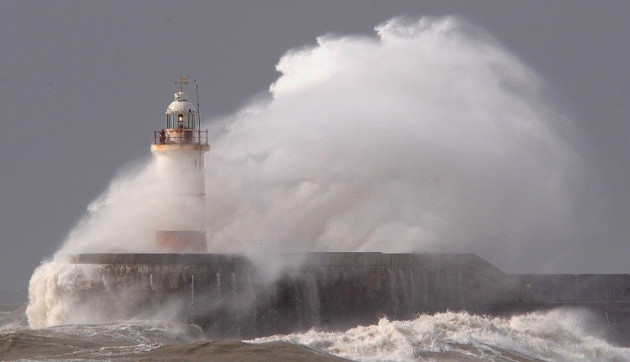 Forecasters have issued warnings that the worst storm in decades could hit the UK with winds of up to 80m/ph.
The Met Office has issued amber weather warnings (meaning be prepared) to all of England and Wales as a storm developing over the Atlantic is expected to head towards southwest England on Sunday (27 October) with exceptionally strong winds expected by Monday.
Coastal areas of Cornwall, Devon, Dorset, Hampshire, West Sussex, East Sussex are likely to feel the full force of the storm.
The Met Office has warned that the strength of the winds could bring down trees potentially causing transport disruption or power cuts. The heavy rain as a result of the storm could bring flooding to certain areas.
It is feared Britain could be battered with the worst weather conditions since the 1987 Great Storm or the 1990 Burns Day storm.
There is some uncertainty in the timing, intensity and track of the storm. There is still a chance it could miss land entirely and blow past through the English Channel.
Eddy Carroll, chief forecaster at the Met Office, said: "This storm doesn't exist at the moment, but our forecasts models predict it is likely to develop in the west Atlantic on Saturday. Then it's likely to rapidly intensify just west of the UK late on Sunday before tracking across England and Wales early on Monday.
"There is still a chance this storm may take a more southerly track and miss the UK, bringing impacts elsewhere in northern Europe, but people should be aware there is a risk of severe weather and significant disruption.
"With that in mind, people should keep up to date with and act on the advice in our forecasts and warnings as the situation develops."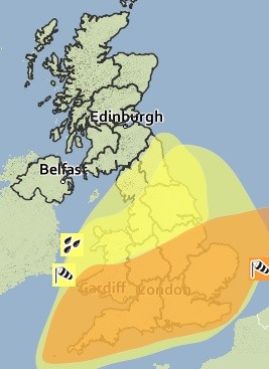 Met Office senior forecaster Helen Chivers has warned this storm is not one "you see every winter".
She added: "The storm of 1987 is one, and the Burns Day storm in January 1990 is another."
"'It is important to realise the track of this low is at the moment not certain. In this type of situation it is really, really important that people keep up to date with the most up to date warnings."
The Great Storm in October 1987 killed 18 people and caused £1.5bn worth of damage.