Stormzy has released a lengthy apology on his Twitter profile for the numerous homophobic tweets he wrote, some as recently as 2014.
The 24-year-old Big For Your Boots hitmaker admitted to being "proudly ignorant" at the time of writing the now-deleted posts, which he describes as "disgusting". They featured the words "f*g", "f****t" and "proper gay" among other insults.
In a heartfelt apology to his 1.04m followers, he said: "I said some foul and offensive things whilst tweeting years ago at a time when I was young and proudly ignorant. Very hurtful and discriminative views that I've unlearned as I've grown up and become a man.
"The comments I made were unacceptable and disgusting, full stop. Comments that I regret and to everyone I've offended, I am sorry, these are attitudes I've left in the past. The homophobic language I used was, embarrassingly, a part of my vocabulary when I was younger and...
"ignorance made me feel comfortable to use them whilst not understanding the hate and the ramifications they carry. That isn't an excuse, I take responsibility for my mistakes and hope you can understand that my younger self doesn't reflect who I am today," he added.
He concluded: "Again, I'm sorry to everyone I've offended. To the LGBQT community and my supporters and friends, my deepest apologies".
One of the old tweets by the Croydon-born rapper was written whole he was watching the BBC show School For Stars in 2012, writing: "Put it on BBC1 this little black boy is a f***ing f*g."
His apology comes after YouTube star Jack Maynard was kicked out of I'm A Celebrity last night, partly for racist and homophobic tweets he wrote up to six years ago.
Stormzy, who recently performed on The X Factor, may be covering his tracks with the apology before his old tweets threaten to sabotage his rising star.
The public generally sympathised with Stormzy, with the apology garnering a good reaction from some of his 1.4m followers.
One person replied: "I am a black gay man from Nigeria, founder @HouseOfRainbow London UK, homophobic words hurt many of us, I accept your apology and I stand with you Stormzy."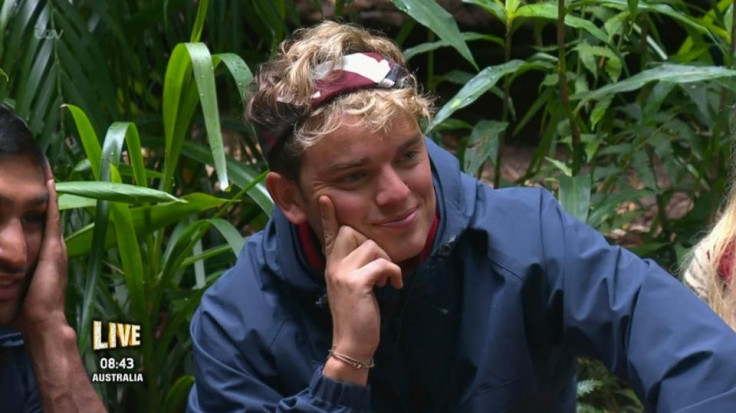 Another said: "Well done Son for acknowledging your mistake from young age and putting it out there who you are today. I will always pray for you just as my son. May the Lord protect you."
Others saw through his apology, with someone else writing: "your only protecting your business interests with this terrible apology . You don't mean it. Disgraceful views that you have."
Another said: "You're just trying to Be Politically Correct now. Just like the world! I have no idea what you said....but deep down, you still believe it. You're just worried about the press/public reaction."
Stormzy first gained attention for his grime tracks including Shut Up, Know Me From and WickedSkengMan 4, and has since gone on to become a mainstream star with his debut album, Gang Signs & Prayer, being the first grime album to reach number one on the UK Albums Chart.