Delta Airlines has announced that it will be providing all customers with a refund as well as the chance to book a new flight if they have been affected by the worldwide computer outage affecting the airline's systems, or have already booked tickets to travel over the next four days.
The computer outage affecting Delta Airlines' networks began at 7.30am BST (2.30am ET) and has seen passengers stranded at major airports globally including London's Heathrow Airport, Stuttgart Airport in Germany, Rome's Leonardo da Vinci–Fiumicino Airport (FCO), Brussels Airport in Belgium, Los Angeles International, Seattle-Tacoma International Airport and San Francisco International.
Limited departures have resumed as of 1.40pm BST (8.40am ET) but for the most part, cancellations and delays continue.
At 12.45pm BST on 8 August, over five hours into the outage, Delta posted on its official Twitter account @Delta that it has issued a waiver to all customers travelling between 8 to 12 August.
The waiver states that the system-wide outage has impacted all cities that are served by the airline and therefore, if your flight is cancelled or significantly delayed, you are entitled to a refund.
Customers get a refund and a new flight
However, in light of the extenuating circumstances, the airline also states: "Even if your flight is not cancelled, you may make a one-time change to your ticket without fee if you are scheduled to travel to, from, or through the following destination(s) on Delta, Delta Connection, or Delta-coded flights during the specified time periods listed below."
Delta says that it will honour all rescheduled plane tickets until Friday 12 August, but if customers choose to reschedule a current flight and instead travel from 13 August onwards, while the usual fee for changing plane tickets will still be waived, if the new plane ticket costs more, the customer will need to pay the difference between the two fares.
The customer can also choose to reschedule their flight for a period of one year from the date that their original plane ticket was issued, although they will also need to pay the difference if the fare is more.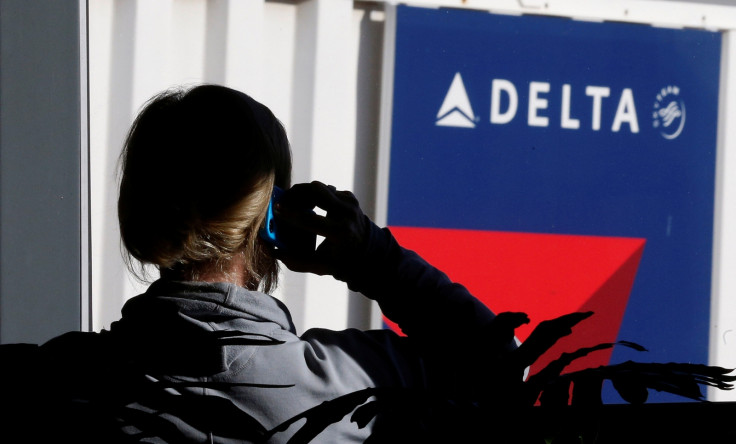 Power outage caused problems across Delta's network
"A power outage in Atlanta, which began at approximately 2:30 am ET, has impacted Delta computer systems and operations worldwide, resulting in flight delays. Large-scale cancellations are expected today. All flights enroute are operating normally," the airline announced.
"We are aware that flight status systems, including airport screens, are incorrectly showing flights on time. We apologise to customers who are affected by this issue, and our teams are working to resolve the problem as quickly as possible."
Delta Airlines said on Twitter at 10.35am BST that the network outage is much wider than previously thought.
"Our IT team is currently working on some network issues that are impacting several applications, including our website. We are currently experiencing a major system-wide network outage. Our Team is working diligently to get it back up and running. Flights awaiting departure are currently delayed. Flights enroute are operating normally," the airline told Twitter user @SeanPCarson.