Strauss Warns Underperforming England Stars Face Sri Lanka Axe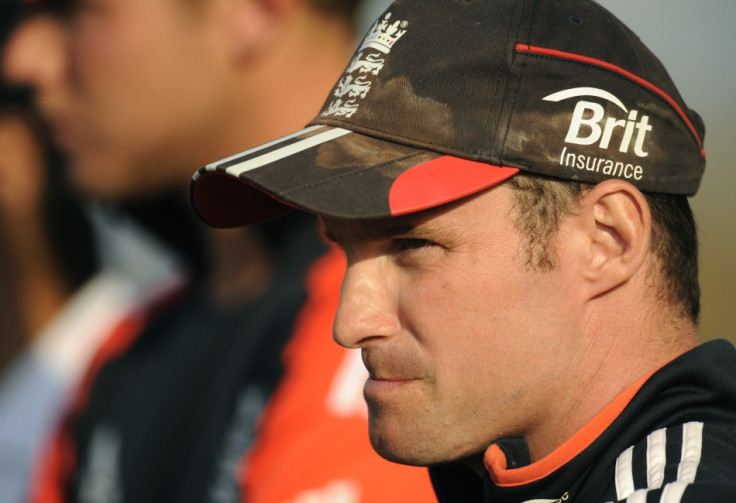 England captain Andrew Strauss has issued a stark warning that underperforming players will be axed for the tour of Sri Lanka next month, if they fail again in the dead rubber third Test against Pakistan which starts on Friday.
Strauss is one of a number of English batsmen under pressure following the 72-run defeat in the second Test in Abu Dhabi at the weekend.
Chasing 145 to win, England were bowled out for 72, with left-arm spinner Abdur Rehman taking 6-25.
Strauss has struggled at the top of the order all series, averaging just 17, and the England captain has challenged the side's batting line-up to stake their claim for a place in next month's squad to face Sri Lanka.
"Clearly you can't keep underperforming for ever so all of us have a responsibility on their shoulders to improve our games," Strauss is quoted in the Telegraph.
"I've been a strong believer that no one is guaranteed their place in the England side and actually the environment only works properly if there is pressure on you for your place so we all have to work very hard over the next five days."
England's batting line-up has consistently failed on the slower pitches of the sub-continent, with Alastair Cook and Jonathan Trott the only two batsmen to emerge with dignity still intact.
"One of the things you always do after losing in fashion we did last week is take a step back and look at things as clearly as possible," Strauss said.
"There are some areas we resolved we needed to work on a little bit. We have changed our net sessions a bit to allow people to do individually what they feel they need to work on.
"We are not talking about massive changes of technique just about people being clearer in their game plans which is important against spin
"In some ways it is important you are pro-active rather than reactive when the ball comes down at you in order to play."
England will aim to avoid a 3-0 whitewash in the third and final Test on Friday; with South Africa poised to claim their world number one crown should they beat New Zealand 3-0 next month.
"We desperately want to avoid losing the series 3-0 and we desperately want to come back and show we're better than we have shown so far in the series," said Strauss.
"I think there's a feeling among the whole squad that we can and should come back and do that. It's [series result] a setback in the sense that we didn't want it to happen, and we didn't want to lose a series but that's gone, finished and in some ways, maybe it's a good lesson for us that if you're five percent off your game against the majority of sides you're going to come unstuck."
© Copyright IBTimes 2023. All rights reserved.