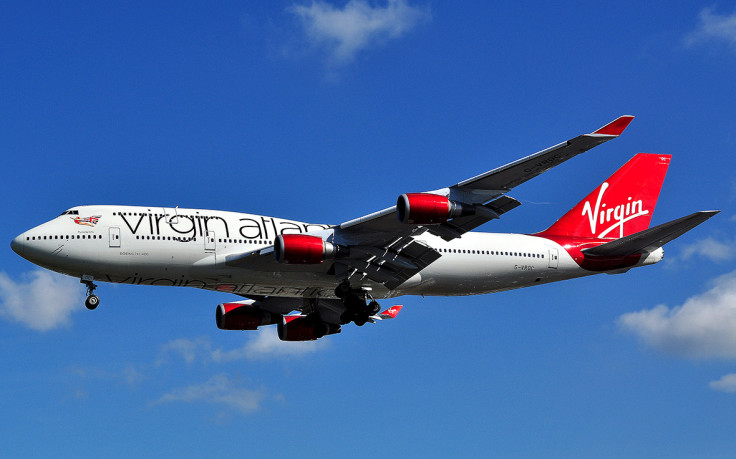 A Virgin Atlantic plane is circling Gatwick airport after developing a fault with its landing gear.
The Virgin Atlantic 747 turned back to London over the Devon coast after only half an hour into its journey to Las Vegas after taking off at 11.30 am today, with 400 people on board.
Virgin has confirmed that there is a problem with the plane's landing gear and that it is preparing to make an emergency landing.
The plane has made at least one low level pass over Gatwick so engineers can see the fault with its landing gear, with only part of its loading gear able to activate, leaving it unable to land.
Witnesses report the plane tipping its wing while passing the aiport, which it is believed may be to attempt to force the landing gear down.
Gatwick Airport spokesman said: 'We can confirm that Virgin Atlantic flight VS043 which departed Gatwick Airport at around 11.45am is returning to Gatwick after the aircraft developed a technical fault.
'In line with standard procedure, emergency services are on standby at the airport purely as a precaution.'
Radio information shows that the plane circled the Bristol channel before eturning to London.
It is believed that is may have dumped its fuel in the ocean.
Fire crews and emergency services are believed to be standing by at the airport.