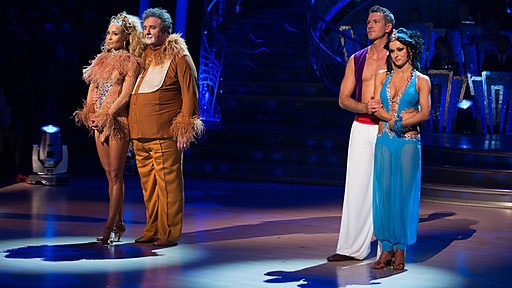 Mark Fenton may not be king of the dance floor, but he certainly brought the fun factor to the popular Saturday night show, Strictly Come Dancing.
Abbey Clancy described him as "the life and soul of Strictly," but it was no surprise when the 48-year-old found himself in the dance-off after his lumbering performance on musicals night to the song, I Just Cant Wait to Be King, saw him flounder.
It was the fourth time the actor was voted into the bottom two and even he seemed resigned to the fact of leaving the show.
While he definitely brought his own brand of humour to the dance floor, he also found himself facing a backlash from critics, who challenged whether a more serious contender might have lost out by his presence on the show, when it was revealed that a previous knee surgery prevented the star from performing the all-important lifts.
At the final hurdle the judges were unanimous in choosing Ashley Taylor Dawson to stay on in the show.
As Fenton's much anticipated exit was announced, show host Tess Daly said: "You brought so much fun and so much character to the dance floor."
Commenting on the experience and still dressed in his Lion King garb, he said: "What a time I've had. I've got to say thanks to my dear friend and teacher here because she is amazing. And my amazing wife and children, the back stage guys and the beautiful band and judges. Amazing. I've had a ball."
In an emotional tribute, his dance partner Iveta Lukosiute said: "This is my first season and it couldn't have been any more special. Mark made it so special, memorable. I enjoyed every minute with you.
"You made me laugh. I taught you dancing, you taught me so many more things than that. He's my family and we'll stay in touch. I'm so lucky to have had Mark as a celebrity partner. "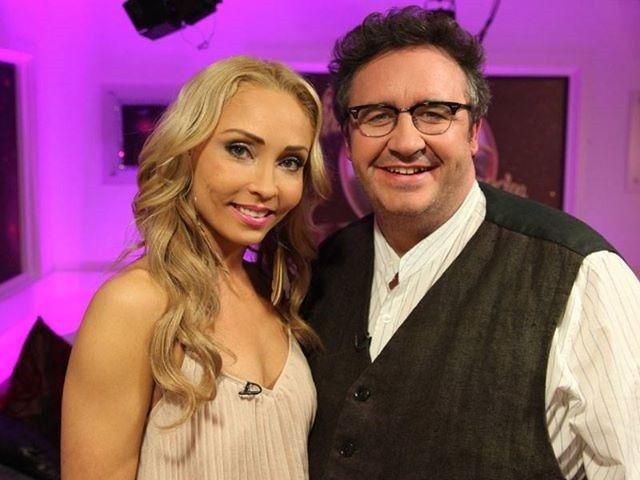 Tweeting about the dance-off Taylor Dawson wrote: "Being in the bottom 2 with @markbenton100 was horrible! He's had me crying with laughter every minute and I bloody love him! #bittersweet"
Meanwhile, a hot contender to win the final, Coronation star 29-year-old Natalie Gumede said she was "absolutely delighted" to have gone through to the next round. "Saturday night was the best night of my life, so I'm so thrilled to be dancing again" she explained to show co-host Claudia Winkleman.
BBC Breakfast's Susanna Reid who performed the Quickstep to the song Good Morning from Singing in the Rain was saved by the public vote. "I just want to say thank you so much to everyone who voted for us. From my point of view, I thought I didn't dance it perfectly, but if it made people smile."
Abbey Clancy, who scored the highest possible points for her show-stopping disco inspired performance, said she was shocked when she first heard the judge's vote. "The standard was so high last night everyone was so sensational that to get four tens amongst all that lot I was gobsmacked. I couldn't believe it," said the model.
Next week's Strictly Come Dancing features the re-introduction of the Swingathon, with all the remaining couples taking to the floor simultaneously for a lindy-hopping, jiving spectacular.
Watch Strictly Come Dancing On BBC1 on Saturday 7 December at 7.10pm to find out who makes it through tot he semi-finals.