Strictly Come Dancing pro dancer Karen Clifton suffered an unfortunate fashion faux pas while appearing on BBC2's It Takes Two last night (7 December).
The 35-year-old star – who is reportedly suffering marriage troubles with husband Kevin – graced the Strictly spin-off show. She competed in the Strictly Pro Challenge, which sees the rival dancers go up against each other. They had to successfully land the most Charleston swivels in half a minute in order to win.
Mrs Clifton smashed the task thanks to an unfair advantage of being a professional dancer, and found herself at the top of the leaderboard. When presenter Zoe Ball announced that Clifton had performed 21 legal swivels, rival Katya Jones – former frontrunner of the funny contest – ambushed her.
Jones, 28, excitedly catapulted herself onto Clifton, which resulted in the dancer's bra falling down.
Mortified Clifton gasped: "Oh, my bra's fallen down," before attempting to pull it back up and readjust her top.
Trying to distract from the mishap, she turned to Jones and said: "I'm sorry, I love you! Merry Christmas!"
Jones then teased: "You owe me chicken nuggets," before Ball coolly brushed the gaffe off with: "Friendship done."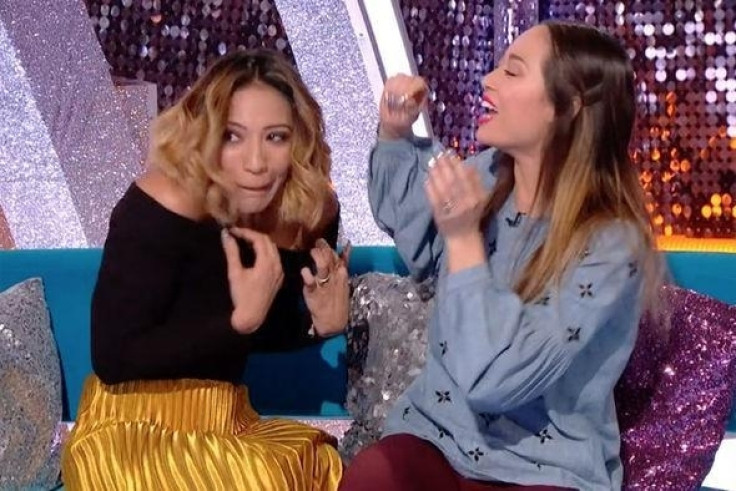 Clifton's latest television appearance comes as it has been reported that she may be axed from Strictly following her marriage woes and alleged relationship with Stuart Wood.
The Sun reports that Kevin is "much more popular" behind the scenes with celebrities, dancers and the production team.
This has lead Strictly bosses wanting to eschew any awkwardness on set next series.
A show insider told the newspaper: "Kevin is the most likeable dancer on the show and a brilliant choreographer. Everybody loves him. He's going nowhere."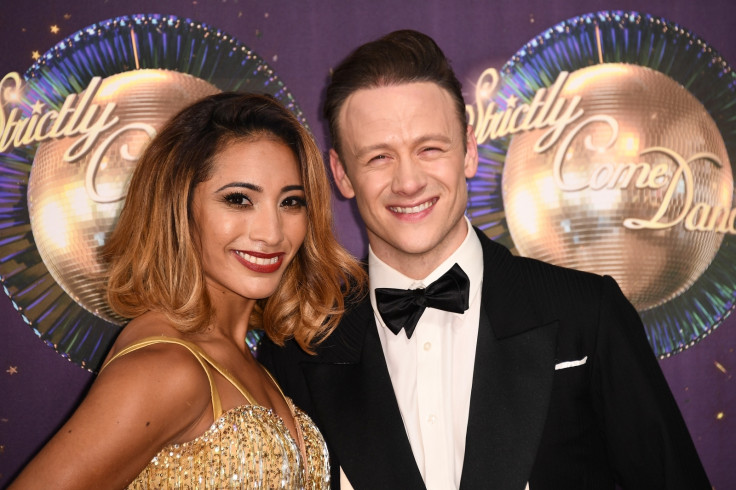 Clifton is allegedly dating accountant Wood, 27, with the pair being pictured strolling through London's Primrose Hill on Sunday.
An onlooker said: "Karen and her new bloke certainly didn't seem to be hiding anything. They were out together with friends and looked relaxed and happy.
"But there was no hiding in corners or avoiding being spotted. They didn't seem worried at all about the controversy about being seen together."