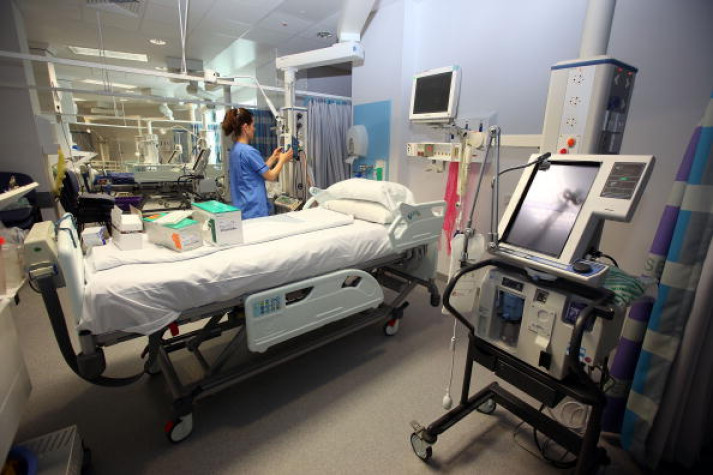 Researchers have found that stroke victims are being given the wrong dosage of clot-busting drugs at NHS hospitals, as doctors were failing to properly measure the weight of patients. A study has claimed that beds with weighing capabilities should be placed in A&E departments, specifically meant for weighing stroke patients.
The researchers studied more than 200 stroke patients in the UK, which saw doctors guessing the weight of patients incorrectly. It added that doctors were poor in guessing the weight of patients who weighed more than 80kg. According to the study, 20% of the patients were treated with the incorrect dosage of drugs and patients were treated with doses that were 11% less and 8% more than the required amount.
One in five heavy patients was treated with the incorrect dose of drugs, which is around 10% of the total patients observed. The study also discovered that patients who weighed more were most likely to have a poor response to the drugs and also suffered from cerebral bleeding.
"Our study has revealed that patients are being given the wrong dose of up to 10% of the amount they should receive which is resulting in poorer outcomes. This was the case in one in five of the heaviest patients, which made up a third of the studied population," lead researcher professor, Pankaj Sharma, from the Institute of Cardiovascular Research at Royal Holloway, was quoted as saying in the journal Stroke.
He added: "If we were to extrapolate this data to the approximately 150,000 individuals that suffer a stroke annually in the UK then it would mean around 10,000 stroke victims per year are receiving the wrong dose, potentially impacting on their final functional outcome."
Professor Sharma also said: "I would struggle to think of an alternative intervention for stroke that would benefit so many patients, in so short a time, for so little money." Researchers conducted the study at the Institute of Cardiovascular Research at Royal Holloway, University of London and St Peter's hospital in Surrey.