A 6.0 magnitude earthquake has hit the Solomon Islands just a few hours after flash floods left 16 dead and around 10,000 homeless.
The earthquake hit at approximately 11:40 UTC 28km WSW of Kirakira, Solomon Islands, the US Geological Survey said.
There have been no reported casualties from the earthquake and there is a low risk of tsunami, but it comes as the nation attempts to cope with one of the worst natural disasters it has ever endured.
Torrential rain caused the banks of the capital city Honiara's rivers to burst. Shocking footage and images showed how Matanikau and the Lungga washed away homes.
At least 10,000 have been displaced and so far 16 people have been reported killed, although the death toll is expected to rise. At least 30 people are missing.
"This is the worst disaster the nation has seen," the Solomons Star newspaper said.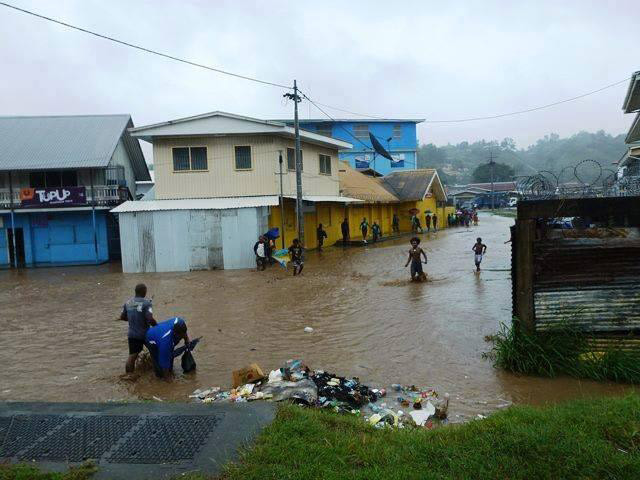 Sune Gudnitz, from the UN Office for the Co-ordination of Humanitarian Affairs, told AFP that the floods followed days of heavy rain and that they are now concerned about the risk of a cyclone: "The depression is threatening to turn into a category one cyclone in the coming hours and days."
Gordon Darcy Lilo, the prime minister of the Solomons, said a state of emergency has been declared and that malfunctioning drains had contributed to the floods.
Save the Children's Graham Kenna in Honiara said: "The scale of the damage is still unclear outside Honiara as both bridges out of the city are cut off. However, in the city thousands of homes have been completely washed away, with people fleeing for their lives, many with nothing but the clothes on their backs.
"We are extremely concerned about the welfare of children across the Solomon Islands as they are particularly vulnerable during emergencies. My staff have witnessed a child being swept away by the floodwaters. They are devastated by what they have witnessed."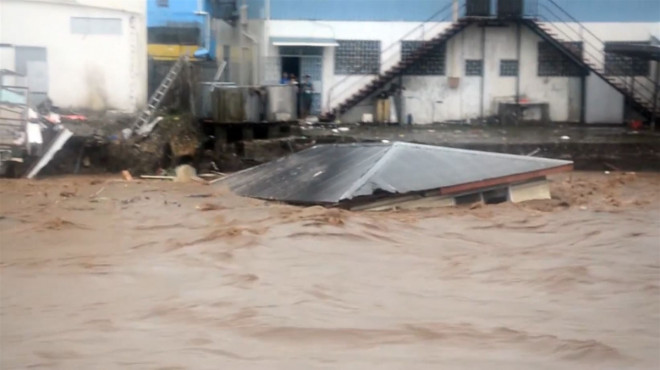 Evacuation centres have now been set up and Loti Yates, the director of the National Disaster Management Office, told the BBC that many people died because they did not listen to earlier warnings to move away from the swollen rivers.
One witness told Stuff.nz that there are bodies outside the morgue of the National Hospital.
Katie Greenwood, country director for Oxfam Solomon Islands, told the website: "Red Cross workers were pulling people out of a river... but they saw many many more people floating by that could not be saved.
"This is unprecedented, and I've seen earthquakes and tsunamis and other very bad flooding incidents. But this flash flooding is unlike anything that I've seen previously here in the country."
Donald Burgess, a UNICEF representative in the Solomon Islands, added: "The situation here is very difficult with 5,000 people in evacuation centres but many others will not have managed to find shelter and will be sleeping outdoors tonight."