England coach Stuart Lancaster says the behaviour of players during the upcoming tour of South Africa will be of the utmost importance after a series of incidents marred their World Cup campaign.
A number of England players were involved in off-the-field episodes which compounded their dire performance resulting in an exit at the hands of France at the quarter-final stage.
And Lancaster, who takes England on their first tour under his stewardship since replacing Martin Johnson, says poor behaviour will not be tolerated.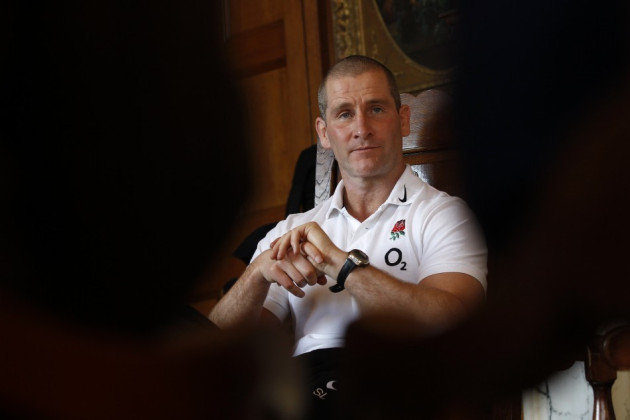 "There have been quite a few players involved in incidents," he said.
"All of them were nodding their heads in agreement when I said we don't want to have any off-field distractions."
"I am not going to say we are not going out ever," Lancaster added. "There will be parameters and guidelines. There is a code of conduct in place."
Such was the turmoil which came from England's World Cup campaign, that football manager Roy Hodgson recently used the tour to emphasise how his own squad should not behave during the upcoming European Championships in Poland and Ukraine.
"It's not great to be used as examples of not what to do," Lancaster said. "Having said that, I used the same examples in the talk to my players.
"I said this is where we were six months ago, these were the headlines, this is the perception and this was how we were viewed as the England rugby team."
One of those involved in controversy during the tour, Manu Tuilagi, has been warned not only about his conduct, but also about his tackling style.
The centre was served a warning from police after jumping from a ferry following England's World Cup exit, but his actions on the pitch, which saw him cited for a tip-tackle on Danny Care during Saturday's Aviva Premiership final, have also come under screwtiny.
Tuilagi has since been cleared for the offence, and Lancaster revealed he has warned the 21-year-old over his on-field temperament.
"I had spoken to him at the start of the Six Nations," Lancaster added. "It was a case of me getting to know him better.
"It was on Monday evening that I last met him. I meet every player one-to-one at the start of every campaign.
"I had a good conversation with Manu on the strengths of his game and the areas we need to make sure he is on top of. Part of that is tackle technique and discipline. He understands that. He is a young player and still getting experience.
"We can ill afford to lose players through injuries, suspensions, citings, sin-binnings and giving penalties away. He understood the tone and he understood the message.
"As a young player, we all make mistakes and I think genuinely he is working in the right direction and he is a huge talent."