Lancaster Must Keep Faith With Robshaw
Stuart Lancaster should stick with Chris Robshaw as England captain despite a series of mistakes during the autumn internationals
At all levels of sporting competition, you're always more likely to learn from your mistakes and defeats than you are from victories, so in the case England captain Chris Robshaw, there'll have been much to ponder over a fortnight which has moved many pundits to question his remit to lead Stuart Lancaster's revolution rather than cement his status as the team's future leader.
Despite taking charge during the Six Nations, for the summer tour to South Africa and the autumn international fixtures, Robshaw is still to be confirmed as the permanent skipper and such has been the quality of his decision making at the back end of the year, the Harlequins flanker is in danger of losing the captaincy before being able to stamp his mark on the side.
While the 26-year-old owned up to his mistakes following the defeat to South Africa, during which he passed up the opportunity to win the game from a late penalty, and instead settled for a single-point defeat, his coach Lancaster refused to consider the decision as pivotal in the eventual outcome.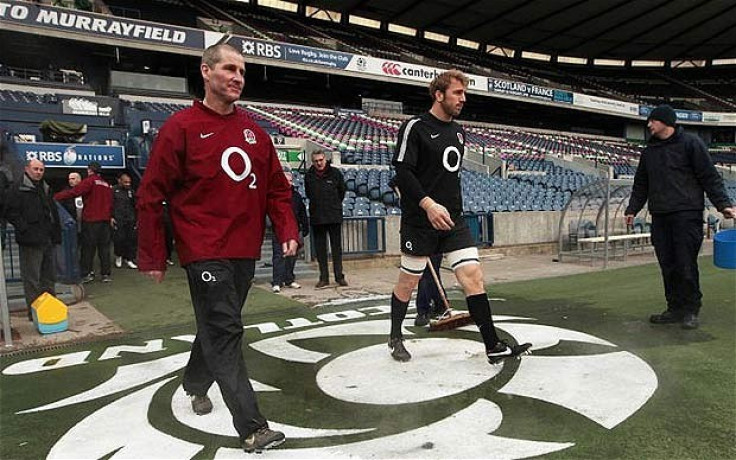 The quality of England's performances against Australia and South Africa suggests that had certain decisions been made, then instead of Lancaster picking up the pieces ahead of the visit of New Zealand, he would be building on three consecutive wins.
Regardless of the errors however, it would contradict Lancaster's ethos since taking over as coach, to replace Robshaw for next year's Six Nations. Any alteration would make a mockery of Lancaster's confidence in England's young breed. Granted, there comes a stage when persistence simply becomes blind faith, but at least in the near future there seems to be no let-up in Lancaster's forward thinking.
And regardless of the clamour for Robshaw to be replaced, when has chopping and changing the captaincy worked to improve a team's fortunes previously? Between Martin Johnson retiring and Lewis Moody leading England into the 2011 World Cup, seven different players have taken charge across 65 tests matches, 35 of which were lost.
The early stages of the Lancaster era were always likely to be uncomfortable, but if the England coach gives in to short-term gains after preaching about long-term continuity his side's fruitful future could turn sour.
© Copyright IBTimes 2023. All rights reserved.