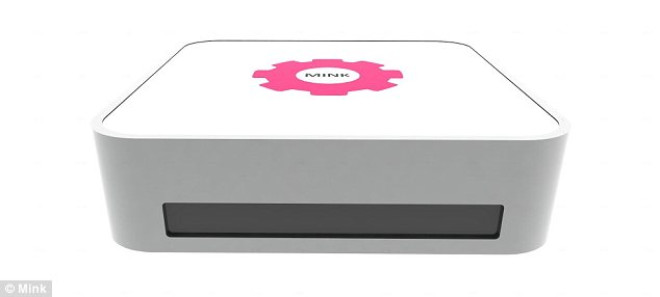 A Harvard Business School student has taken on the beauty industry by developing a way to easily print makeup using existing software.
Grace Choi unveiled Mink, a $200 3D desktop printer, at TechCrunch Disrupt this week in New York. Mink allows users to select any colour that they come across online and print it out as an eye shadow, blush or lip gloss using the same ink found in a home printer.
"The makeup industry makes a whole lot of money on a whole lot of bulls**t,"Choi said. "They charge a huge premium on one thing that technology provides for free. That one thing is colour."
Mink works much like an inkjet printer in that all is needed is the print software, together with a colour picker to select the shade you want printed found in common desktop software like Photoshop.
The global cosmetics industry is expected to be worth $265bn by 2017, according to the research firm Lucintel.
Choi aims to challenge the established companies and disrupt traditional distribution methods by targeting a young demographic adept at using new technologies and without ingrained buying habits.
Choi hinted that a major printing company has already expressed interest in Mink and expects it to be launched later this year.
"The Mink enables the web to become the biggest beauty store in the world," said Choi. "It not only unlocks images, it unlocks pixels so we're going to live in a world where you can just take a picture of your friends lipstick and just print it out."