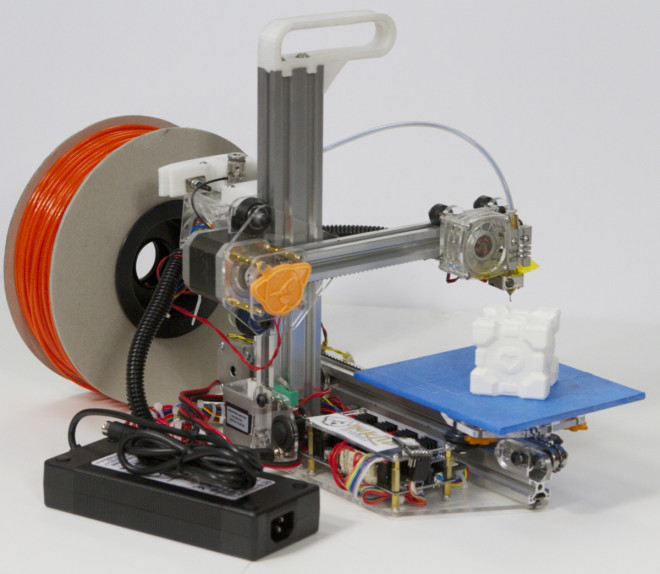 The global 3D printing industry has grown by 34.9% over the past year, its highest increase in 17 years.
A report by Wohlers Associate, a consultancy, says the market is now worth $3.07bn and is fuelled by sales of under $5,000 personal 3D printers. The figures account for the manufacturing of printers as well as sales.
3D printing technology has been developed since the 1980s, but has taken off in earnest in recent years. Scientists around the world are racing to find ways to harness the technology to meet demand across sectors.
In April, a US laboratory announced that it would attempt to create a human heart using 3D printing technology. It's hoped that a functioning organ will be available to test within 10 years.
Earlier this year, doctors in Michigan used 3D printed bioresorbable devices to save a baby's life by opening his airways to allow him to breathe.
Scientists in London have used 3D printers to turn ground insects into flour, then baking them into cooked goods. Eventually it's hoped this might be a way to help alleviate global food security.
On a less positive note, a cybercriminal known as 'gripper' has claimed recently that he can mass-produce ATM skimmers and fake point-of-sale terminals using 3D printing.
Meanwhile, London-based developers recently launched a Kickstarter campaign to raise funds to develop the world's smallest 3D printing pen.
The LIX 3D, which is in the prototype stage, will allow users to 'draw' objects in thin air and is substantially smaller than the alternative 3Doodler. On the day the Kickstarter campaign was launched, its developers raised more than 10 times its pledged goal, £30,000.
See the LIX 3D in action: