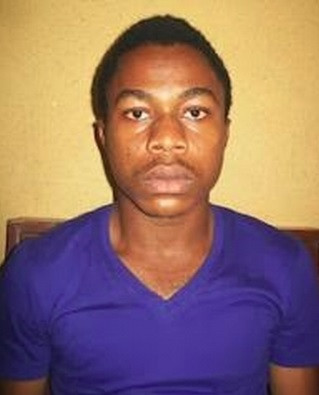 A university student has been arrested for drug trafficking after using his tuition fees to buy cannabis.
Udiomeh Kufre Ita was caught with 1.7kg of the drug in his possession at the Murtala Mohammed International Airport in Lagos after arriving on an Africa World Airlines flight from Accra, Ghana.
According to a spokesman for National Drug Law Enforcement Agency, he had two parcels hidden his bag which were detected during routine screening of passengers.
"The suspect who reportedly gained admission into the faculty of Management Sciences at the Regent University is currently assisting narcotic investigators assigned to the case," NDLEA said in a statement signed by its spokesperson, Mitchell Ofoyeju.
Ita is said to have told police he used his tuition fees to purchase the drugs in hopes of making making a sizable profit.
"I spent my school fees on cell phone, smoking hemp and attending night clubs. I bought a cell phone for 107,000 naira (£400) and spent my school fees recklessly," he is quoted as saying.
"I thought I could make enough profit from the sale of cannabis to offset the deficit in my tuition. I bought each parcel of hemp for 220 Ghana cedi (£55). I did not know what came over me and I am afraid to go to my parents. My father is a retiree."
Ahmadu Giade, chief executive of the NDLEA, called on students to support the fight against drugs.
"This is very shameful and sad. It shows that the suspect is morally bankrupt. Students must understand that drug use is inimical to the pursuit of their academic goals" Giade stated.
"Abstinence from drug use is the best solution but those who have a problem with drug use should please seek professional help before it is too late. Let us support the anti-drug campaign for a peaceful and fulfilled life."
Ita, who grew up in the Federal Capital Territory (FCT) Abuja, remained in police custody pending further investigations.