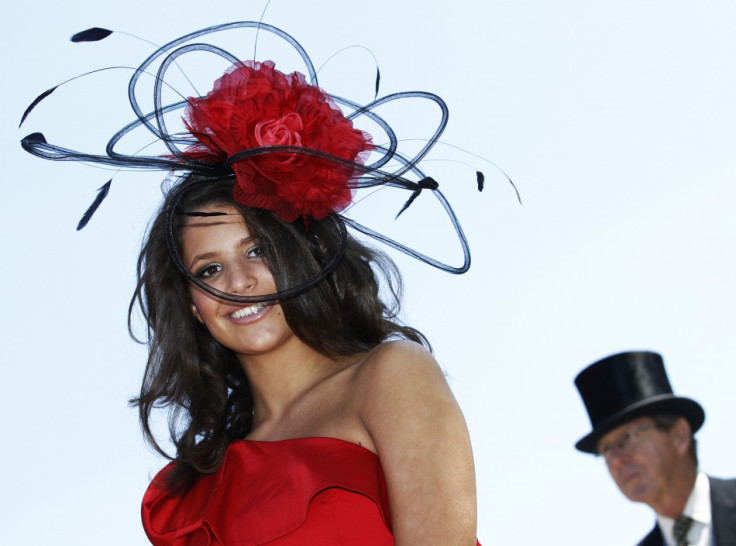 Organizers of the Royal Ascot have released for the first time style guidelines for the 2012 Royal Ascot to be held from 19 June to 23 June, 2012.
As per the new guidelines, ladies are required to wear dresses and skirts that have a modest length falling just above the knee or longer. Dresses and tops, on the other hand, should have straps of one inch or greater.
Even though the dresses or tops are worn with a jacket or pashmina, the new style guide still requires the tops underneath complying with the Royal Enclosure dress code. Apart from dresses, ladies can also wear trouser suits but they should be of full length and of matching material and colour.
Additionally, hats should be worn; a headpiece which has a base of 4 inches (10cm) or more in diameter is acceptable as an alternative to a hat.
Among the don'ts for ladies, strapless, off the shoulder, halter neck, spaghetti straps and dresses with a strap of less than one inch (2.5cm) are not permitted. Fascinators are no longer permitted in the Royal Enclosure; neither are headpieces which do not have a base covering a sufficient area of the head.
Just like for ladies, men are also required to adhere to certain set style rules like wearing either black or grey morning dress.
Any form of customisation of top hats (coloured ribbons or bands) will not be permitted in the Royal Enclosure. They are also required to remove the top hat within any enclosed external seating area within the Royal Enclosure Garden.
Girls (aged 10-16) should be dressed for a formal occasion with the preferred dress choice being smart summer dresses. Hats, headpieces or a fascinator may be worn but are not compulsory.
The Royal Ascot is an important event in the social calendar of Britain.
"We have worked extensively with experts in the world of fashion to define better what formal dress means, with the overarching intention of being as helpful as possible to our visitors and assisting everyone in understanding what is expected and, we believe, cherished about the dress code at Royal Ascot," the Vogue UK quoted Ascot chief executive Charles Barnett saying.'
"It isn't a question of elitism and not being modern in a world where there is less and less requirement to dress smartly - far from it. We want to see modern and stylish dress at Royal Ascot, just within the parameters of formal wear, and the feedback we have received from our customers overwhelmingly supports that."
The new style guidelines were set to halt the increasingly unusual dress style seen during the event over recent years.