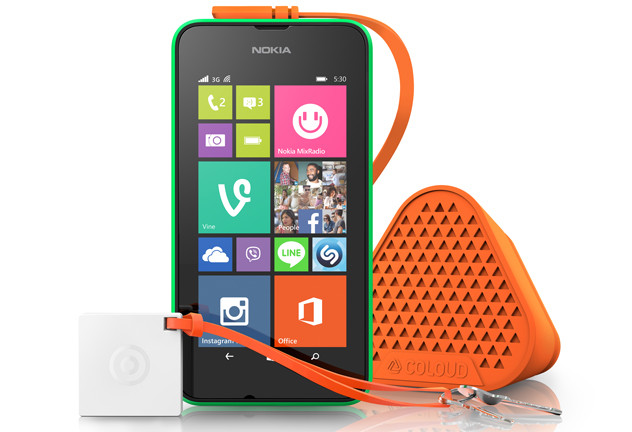 The recently launched Microsoft Lumia 530 that easily qualifies as one of the 'most affordable' Windows Phone 8.1 smartphone has now reached Ireland.
Major wireless service providers in the country, Vodafone and Three, are already in the race to offer the entry-level Windows Phone 8.1 device, to Irish customers. The Irish should be able to lay their hands on the smartphone within the next couple of weeks.
Lumia 530, was released in Vietnam last week where the smartphone is currently selling at ¥599. In Ireland, the Windows Phone 8.1 smartphone is expected to have an ultra-low price tag of €84 (approximately £67).
Lumia 530's USP is undoubtedly its ultra-low pricing. This aspect should grab eyeballs considering the fact that users get to own a Windows Phone 8.1 device for a sub €100 price.
Tech-specs wise, Microsoft's 'cheapest Lumia' ever, incorporates a 4in FWVGA display, and a 5MP rear camera just like its predecessor the Lumia 520 (another budget Lumia that also holds the distinction of being the 'most popular' Lumia).
Lumia 530 is driven by a 1.2GHz quad-core processor, along with a 512MB RAM. Users also get a 4GB internal storage area.
People purchasing Lumia 530 have the option to upgrade the internal storage up to 32GB via microSD card. The smartphone also offers its users 15GB of free cloud storage.
Microsoft claims that the Lumia 530 will provide a maximum talk-time of up to 10 hours on 3G networks, and nearly 14 hours on 2G carriers.
Being a low-end device, Lumia 530 has a modest 1430 mAh battery, which is removable.
Considering its tech-specs, Lumia 530 seems custom-made for first-time smartphone buyers and students.
The Lumia 530 could also attract those looking out for 'value for money' smartphones (irrespective of low-end devices).
As per the Windows Phone outlook for July 2014, Lumia 52xx series of affordable smartphones are still popular among the masses, and Lumia 520 and Lumia 521 together account for nearly 50% of Lumia devices worldwide.