Olympic spectators in Rio de Janeiro face serious threats, not only of rising crime rates, but also from corrupted, burnt-out and troubled police officers patrolling the city.
While Rio de Janeiro state promised improvements in public security in preparation for the games, it has failed to address extrajudicial executions by police, as well as high levels of fear and stress experienced by police officers, according to Human Rights Watch (HRW).
Police killed 645 people in Rio state in 2015, and more than 8,000 in the last decade, in a shocking disregard for international standards and Brazilian law. HRW said police attributed the excessive use of lethal force to a pervasive "culture of combat" and corruption within the military police ranks.
Police in Rio face real threats of violence from heavily armed gangs. But César Muñoz, Brazil senior researcher with the Americas division at HRW, told IBTimes UK the military police in turn shoot at unarmed people, shoot people in the back as they are fleeing or execute people who have been detained with a bullet to the head.
"This is a chronic problem in Rio and the numbers are shocking. The fact that they have killed 8,000 people in a decade – it's just hard to find another example anywhere else," Muñoz said, speaking from the Olympic host city of Rio. "In our view, this is happening and continues to happen because there is impunity and officers can get away with it – and because of the appalling psychological support."
According to Amnesty International, at least 11 people were shot by the police in April alone.
Killing civilians: 'the only way to improve your position'
Corruption is rampant in the Pacifying Police Units (UPP) – military police stations in favelas, as the city's low-income neighbourhoods are known –which were established in 2008 ahead of the Olympics.
"Before the implementation, police went in military-style with assault rifles and armoured vehicles, and then came out, but the control would remain under the drug traffickers," Muñoz explained.
While Muñoz admitted the permanent presence of UPPs in the favelas was "a very good idea" that gave local communities access to security and state services, the researcher said some of the officers deployed in these units started taking money from drug traffickers or corrupt businessmen. In cases of disagreement over a payout, for example, officers would kill a trafficker and fake a shootout – effectively disguising the person's death as just another crime
"Eventually, it is very possible that would you would end up killing somebody because the only way to improve your position in a corrupted environment is by force," Muñoz explained.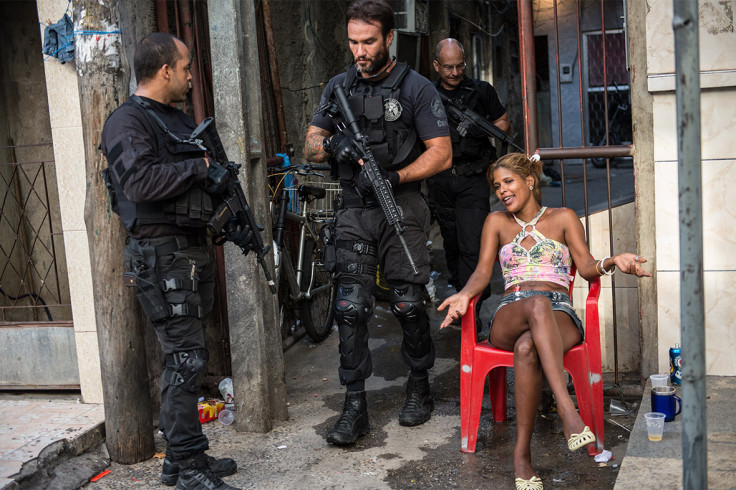 'Appalling' support: One psychologist for every 686 officers
Police officers interviewed by investigators trying to understand why the abuses happen described high levels of stress either directly or indirectly linked to killings. "When an officer commits an execution, everybody in the police force is hurt, was their message," the researcher said.
"The officer who is at the scene has to choose either to report his fellow officer or to keep quiet. If you keep quiet you are committing a crime, but if you report, you risk death," Muñoz explained.
But police abuses have undermined public security by driving a wedge between the community and the police. "Officers say they are afraid to go on patrol – of retaliation from drug traffickers and lack of warning in case of danger from the local community, who will look the other way."
Considering the high levels of violence faced by officers, mental health care for military police officers is "appalling". There are only 70 psychologists for some 48,000 members of the military police in Rio State – that's one psychologist for every 686 officers.
A female senior police officer, who was involved in a shootout on her first and second days on the job after drug-traffickers attacked her outpost, explained how she received no psychological support from her unit, even after she was involved in a further three shootouts in the following months. In an interview, the officer who appeared to be suffering from acute stress, said that if she saw someone with a gun, she would shoot straight at them.
Flawed police investigations enable impunity
Impunity is a central obstacle to more effective law enforcement. Investigations into police crimes carried out by the civil police are flawed, and police officers who perpetrate human rights violations are rarely brought to justice.
For example, it is common for the civil police to interview just two officers involved in or present during a killing, even when there are half a dozen witnesses. In other cases, officers' testimonies were identical. "How is it possible that two people speaking separately give exactly the same description, with the same sentences?" Muñoz said.
The onus also falls on Rio's Attorney General's Office, which is supposed to exercise effective oversight of police investigations. While the attorney general took a major step forward in December 2015 by creating a special prosecutorial unit, called the Group of Specialized Action in Public Security (GAESP), it is yet to pursue vigorous investigations and prosecutions "not only of unlawful police killings but also of all efforts to cover them up".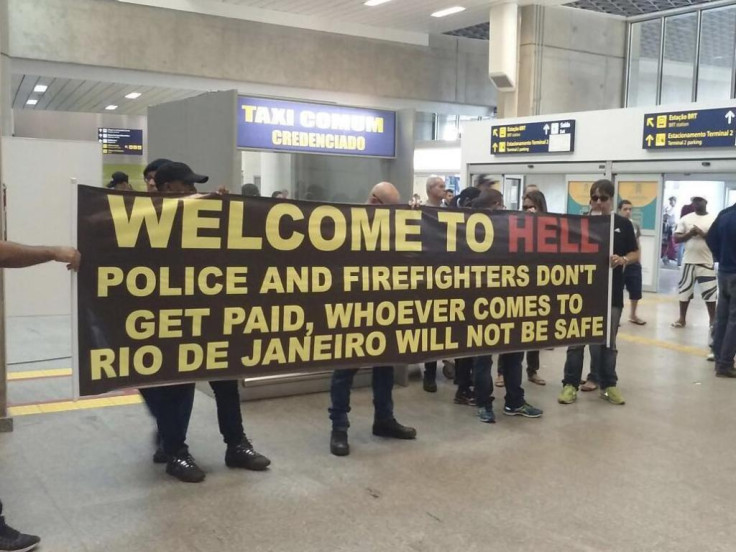 'State resources need to be allocated properly'
While Muñoz acknowledged the state of Rio – responsible for security funding – "is really in a bad shape, the problem with lack of money is very often [used] as an excuse to not do anything".
"The thing with these UPPs is that they are really expensive: you are deploying hundreds of police officers in small areas and the budget is collapsing because of lack of accountability," the researcher said. "State resources need to be allocated properly: if you want to save that project, the state shouldn't add more police officers to the programme, but start prosecuting those responsible for violations."
There is evidence that better investigation actually lowers police crime rates. São Gonçalo, a municipality across the bay from Rio, made a concerted effort to investigate police killings in 2008.
At the time, military police told investigators they would get in the way of their job, but as teams carried out thorough investigations, the number of killings went down 70% between 2008 and 2011, Muñoz recalled. In 2011, however, the investigative programme stopped. In 2015, São Gonçalo was the area with the highest area of police killings – more than 70.