With the 2016 Olympic Games just a month away, the mayor of host city Rio de Janeiro has criticised state officials for the policing of violent crime.
Brazil is hosting the grand sporting event amid an economic recession that has drained public finances. As the global spotlight falls on Rio, the state has been in the news for the wrong reasons of late, after police in Rio de Janeiro voiced concerns over a dangerous lack of resources and worries regarding safety and security at the world's premier athletics event.
With a budget defici , Rio had to slash and delay the salaries of its state employees, including those of the police. Several police patrol cars were halted and helicopters grounded in a bid to save on fuel, as they lack money to buy even the basics.
Mayor Eduardo Paes' comments are the latest incident to unnerve the city, as he openly lambasted state officials over policing issues. "This is the most serious issue in Rio and the state is doing a terrible, horrible job," Eduardo Paes is quoted as saying by CNN. "It's completely failing at its work of policing and taking care of people."
Last week, authorities revealed parts of a mutilated body were discovered washed up on the sands of Copacabana beach, just meters from where beach volleyball athletes will compete.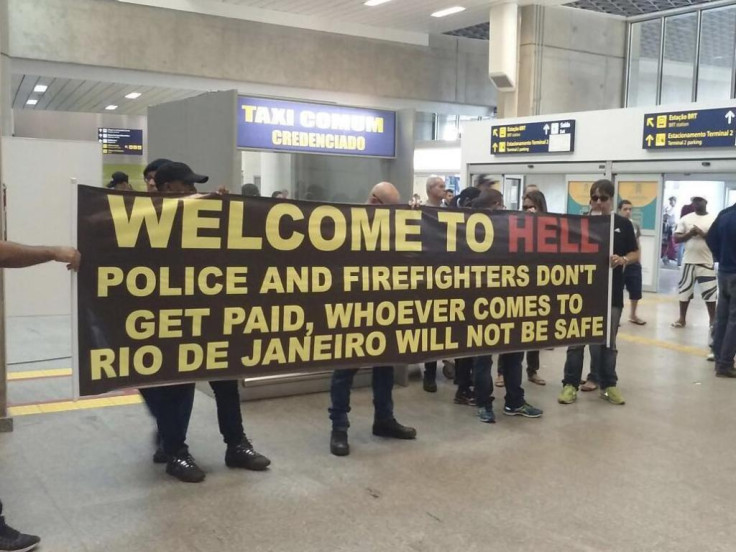 State pays out $860m emergency loan for security
Citing budget shortfalls as threats to security and mobility, Rio de Janeiro's acting governor Francisco Dornelles warned on 28 June that the Brazil event could be a "big failure" after the state declared a state of fiscal emergency.
On 30 June, however, Brazilian federal government disbursed an emergency loan of 9bn Brazilian real ($860m, £643m, €772m) in an effort to guarantee safety.
Although most of the public funding for the Games is sponsored by the Rio city government and private companies, the state is responsible for funding the day-to-day transport and security services during the event.
Amid rising crime, around 85,000 police and soldiers are expected to be deployed for the event, nearly twice the number of troops that London had during the 2012 Olympics. Rio is expected to receive 350,000 to 500,000 foreign visitors during the games.