Russia defends decision to send S-300 missile systems to Syria despite US concerns
Russia insists anti-aircraft missiles necessary in Syria although Isis does not have any planes.
The Russian government has defended its decision to send a number of powerful anti-aircraft missiles to Syria.
Russia has "numerous" S-300 and S-400 defence systems in the country and claims they are positioned there to protect Russian forces. However, the move was questioned by the US-led coalition as Russia's claimed target of the Islamic State (Isis) does not have any planes.
Russia's defence ministry also warned that any aircraft flying too close to Syrian regime troops may be in for "a surprise" — apparently a reference to reports in the US media that Washington is considering an attack on Bashir al-Assad's forces.
In a statement to the US, published by RT, Russian Defense Ministry spokesperson General Igor Konashenkov said: "Any missile or air strikes on the territory controlled by the Syrian government will create a clear threat to Russian servicemen."
Apparently referring to US "stealth" bombers, Konashenkov went on: "Russian air defence system crews are unlikely to have time to determine in a 'straight line' the exact flight paths of missiles and then who the warheads belong to. And all the illusions of amateurs about the existence of 'invisible' jets will face a disappointing reality."
Russia's US embassy also tweeted a photograph of White House spokesman Josh Earnest and a Russian S-300, with the caption: "All jokes aside, #Russia will take every defensive measure necessary to protect its personnel stationed in #Syria from terrorist threat."
Earnest laughed off the tweet in his regular press briefing on Wednesday (5 October) telling reporters: "I have no idea what message they were trying to send. If they'd like better pictures, though, I'm happy to send some," according to Fox News
On Monday (3 October) Washington broke off ceasefire talks with Russia, accusing Moscow of war crimes in Aleppo where civilian areas have been repeatedly pounded.
Today (6 October) France called for a fresh ceasefire to alleviate the suffering of civilians in Aleppo, where a shortage of food, water and medicine is adding to the misery. Russia claims it is only striking terrorist targets and its embassy in Canada posted photographs it said were taken in Aleppo in an apparent attempt to claim the bloodshed there was "mainstream media" propaganda.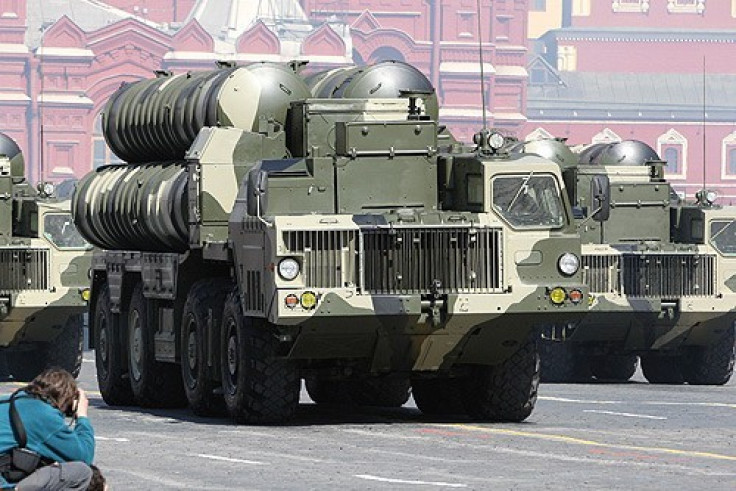 © Copyright IBTimes 2023. All rights reserved.