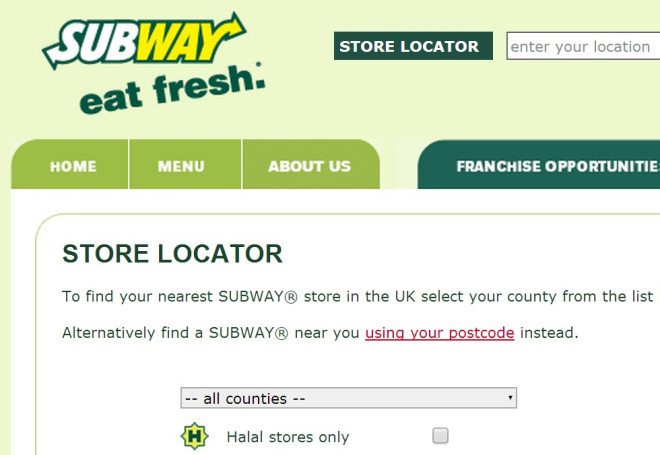 Subway has brought back to its website a 'halal search' option taken down amid fears of attacks over its decision to enforce Sharia doctrine in 185 outlets.
The sandwich giant pulled the option from its website after receiving hate mail from people angry at the decision to remove pork products from its menu, in line with Islamic rules.
Threatening messages sent last week during the furore sparked fears staff in the shops could be in danger of reprisal attacks.
However this week the search option reappeared, meaning customers can find halal subs once again.
Defending the decision to ditch pork products, the US-based firm said it was only responding to community requests.
"The diverse multicultural population across the UK and Ireland means we have to balance the values of many religious communities with the overall aim of improving the health and welfare standards of animals," said a spokesperson.
Outlets in areas with high muslim populations made the changes in order to avoid being shunned by diners. Notices in the affected restaurants clearly inform customers of the policy.