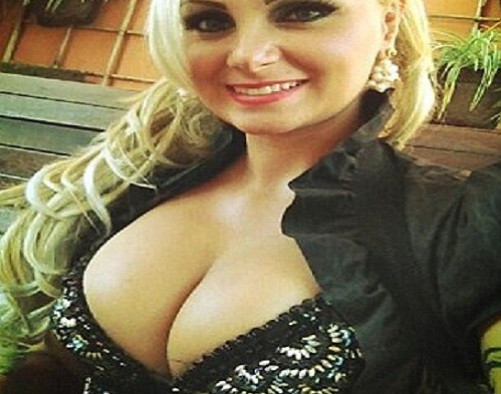 A buxom dancer with big ambitions to shake up politics in Brazil has been forced to cut XXX content from her election campaign.
Blonde Suellem Rocha, 27, has decided not to bear her 'intimate piercings' during an upcoming election race for state deputy in Sao Paulo.
Known as the "pear-shaped woman," for her ample bottom, Rocha's previous attempts to win office were marked by a willingness to stage naked bids to win favour from voters by exposing her flesh.
During her most recent bid to become a councillor, Suellem posed for a picture of her bottom with her candidate number written on it. She also promised to show voters secret piercings in the event of victory.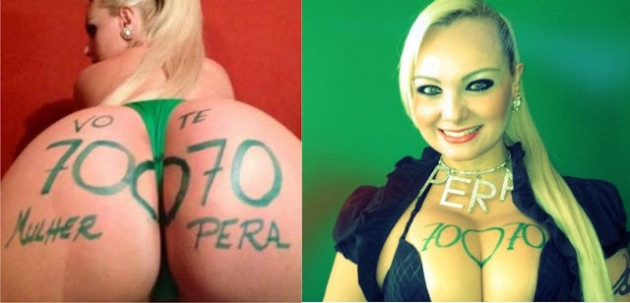 But the stunt failed to inspire the electorate and the dancer slumped to 257th place in the final count. Suellem later admitted the campaign might have been a bit "vulgar."
Her previous campaign tactics rested on the principle that only adults can vote, so an "adults-only" campaign would be perfectly legitimate. However, from next year there will be a more toned-down approach, when she runs to be state deputy of Sao Paulo, as a candidate for the Workers' Party of Brazil.
"I will not be using my body to ask for votes," vowed Suellem.
"Instead my platform will be sustainability, preservation and reforestation, so that we can have a better life in the future."