British men charged after 20 migrants rescued from sinking boat off Kent coast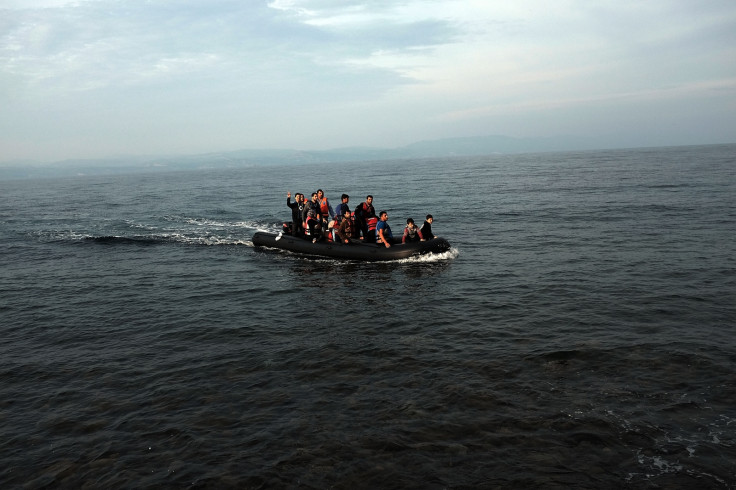 Two British men have been charged with people smuggling after migrants were rescued from their boat when it began sinking in the English channel. The 18 Albanian adults plus two children were among the migrants rescued near Dymchurch in Kent in the early hours of Sunday morning (29 May) and later questioned by border control officials.
Robert Stilwell, 33, from Dartford, and Mark Stribling, 35, from Farningham, appeared at Medway Magistrates Court on 30 May accused of conspiring to facilitate the entry of non-EU nationals, and have been remanded in custody to appear before Maidstone Crown Court on 27 June.
The Home Office said on Monday the two Britons were charged with immigration offences and confirmed a second vessel was found on the beach at Dymchurch.
The UK coastguard were alerted to an incident off the coast of Dymchurch before midnight and the inflatable boat with 20 people on board was found two hours later.
A Home Office spokesman said: "A total of 20 people were picked up in a search and rescue operation. Eighteen were Albanian, and two were British. There was one woman, and two minors. They were taken to Dover and are currently being interviewed by Border Force officers."
Bernard Barron, the President of the French coastguard, previously told Sky News smugglers were coming up with new ways to cross the Channel after the authorities made it "virtually impossible" for migrants to come over to England on ferries or in vehicles.
He said: "They operate across the length of both the French and Belgian coastlines, between Ostend and into Normandy, finding new positions from where they can send their clients – the migrants – towards England. These smugglers – despite being given large sums of money – provide methods of transport for the migrants that are not suitable for crossing a sea like the English Channel. It's a sea filled with danger, with strong currents, storms and heavy traffic of larger vessels."
Locals in Dymchurch were becoming increasingly worried after a boat was abandoned along the same coastline two week ago. Sky's Lisa Holland said: "Several vehicles of people were collected and driven away, they believe, by people smugglers."
The chairman of Dymchurch Parish Council, Roger Wilkins, told the broadcaster: "I'm very worried. This is the second time and they're coming into Dymchurch, or probably Hythe, or Livingstone, so we've all got to be very vigilant now. I've spoke to a few people this morning and they are just as worried as I am that how many more are going to try to come across the Channel."
© Copyright IBTimes 2023. All rights reserved.