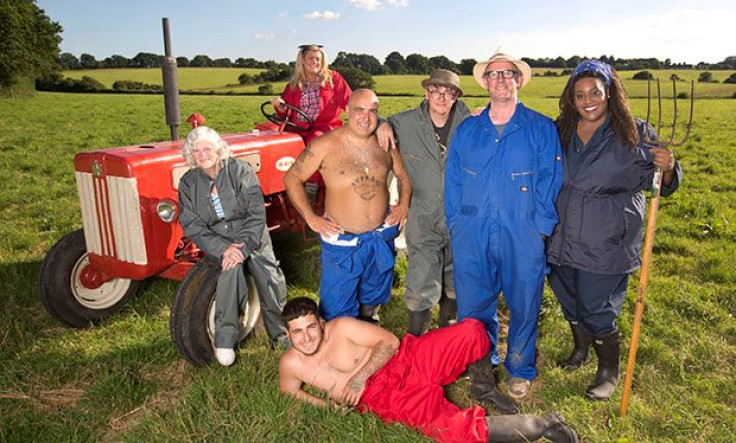 It's January, and of course, the leftover mince pies have to go in the bin and the sugar cravings have to diminish into thin air as we chant: "A new year, a new me!".
So what better way to get into healthy eating by tuning into a motivational TV programme?
Tonight (10 January), Sugar Free Farm on ITV returns to the screen with a whole host of new celebrities trying to shed the pounds. The seven famous faces submit to a diet free from sugar, refined carbohydrates, processed fats and cheap meat in a bid to say goodbye to excess fat.
And from the moment they step inside the farmworkers' cottage – where they will be residing for the foreseeable future – they're put to work to earn all the healthy food they eat.
They all admit to having terrible diets as they succumb to a few weeks of hard farm labour and a completely sugar-free regime. The new eating plan excludes white carbs, chocolate and even fruit.
Some of the celebs are clinically obese – including the dad from Stavros Flatley, who is five stone overweight – while the others look relatively fit and healthy upon first glance.
But as the celebs begin to crave their favourite foods, it's only a matter of time – 24 hours to be exact – before the irritability begins to kick in. In TOWIE star Gemma Collins' case, it may be because she's averse to hard work. In retaliation, the farmer snaps: "You're here to work, not mess about." Yikes.
For politician Ann Widdecombe, the ongoing task of going sugar-free proves strenuous because she can't stomach the daily vegetable smoothie – which she describes as "like licking an allotment".
But the biggest shock to the system – which will probably get through to the viewing public – is the identity of the celebrity who is dramatically carted off by paramedics on the second day after suffering from sugar withdrawal. Sounds like a bittersweet experience...
Some of the celebs fighting the bulge include TV presenter Alison Hammond, who cooks from scratch with natural ingredients, comedian Joe Pasquale who discovers an aptitude for pig husbandry and Peter Davison, who is also put through his paces during the physical and emotional challenge.
Narrated by actress Helen Baxendale, the show will undoubtedly open our eyes to the dangers of refined sugars – not sure we're completely convinced of banning fruit from our diets – and how we need to switch up our lifestyles for a healthier 2017.
Tune into Sugar Free Farm on ITV at 9pm tonight.