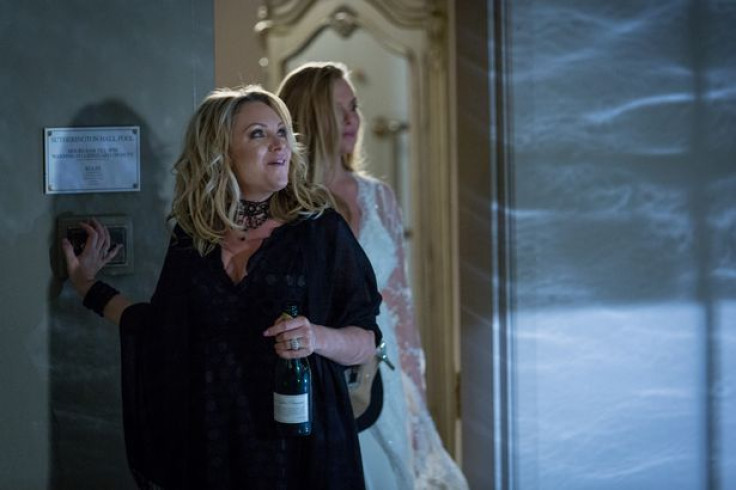 After a torturous week of waiting, EastEnders fans finally discovered how sisters Ronnie and Roxy Mitchell died after never resurfacing from a swimming pool on New Year's Day.
The 1 January deaths kicked off Albert Square's 2017 on a dire note, with new bride Ronnie leaving two children and a grieving husband Jack Branning behind her, and everyone has been wondering what exactly killed the flaxen-haired sisters since the fateful day.
Jack even went as far as attempting to keep his children's lives as normal as possible after their mother's death, which failed catastrophically after he made them go to their new school on the first day back.
In a clip released ahead of tonight's episode, however, a policeman tells Jack, who is with his brother Max Branning and the sisters' mother Glenda Mitchell, the results of the autopsy.
He claims that Roxy, who was found lying at the bottom of the swimming pool by her sister Ronnie before the pair both died, had a heart attack.
The policeman remarks: "Roxy had a heart attack when she was in the swimming pool and Ronnie drowned."
In his despair, a distraught Jack loses his cool over hearing the news, blaming sister-in-law Roxy for his wife's death.
He shouts: "A heart attack? She's 38 years old. This is their life, innit? Roxy messes up and Ronnie tries to save her."
It was previously thought that Ronnie drowned due to the weight and volume of material of her wedding dress.
He adds: "That's what was on the CCTV wasn't it? That's why you were afraid to tell me."
Not helping an already-distraught Glenda, who is in tears over how her daughters died, Jack goes on to conspire pieces of information and work out if Roxy's death was a result of her long-term drug problem.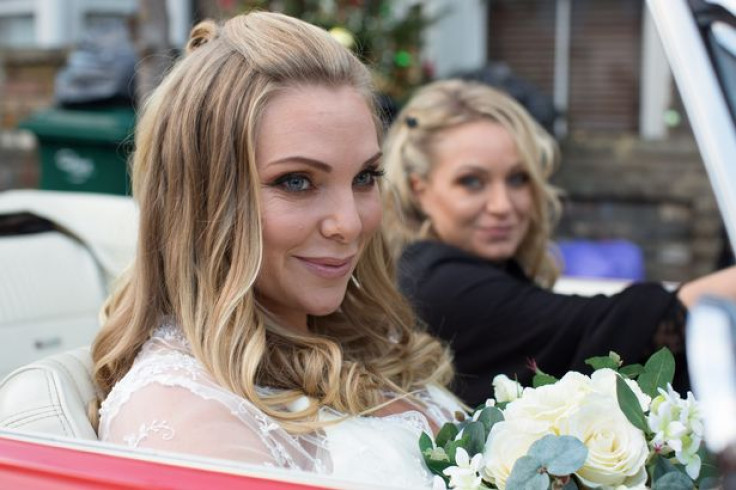 He continues: "You know what this is? You know why people have heart attacks in their 30s? It's years and years of her shoving white powder up her nose. Yes, this is what coke does, it damages the arteries.
"If she hadn't have been off her stupid face like she always was. That's why Ronnie's dead, that's why Matthew doesn't have a mum and that's why I've spent the whole afternoon trying to cover up to my kids." He then turns to Glenda and says: "Because of your junkie daughter."
EastEnders continues tonight at 8pm on BBC1.