Death Row Records founder Suge Knight is yet to be found guilty of running over and killing Terry Carter, but the deceased's widow has reportedly filed a lawsuit against the rap mogul for wrongful death.
According to the lawsuit obtained by TMZ, Lilian Carter and her children are reportedly blaming Carter's death on Knight, 50, and several other parties, including hip hop stars Ice Cube and Dr Dre.
Lilian allegedly claims that on 29 January 2015, Cube, 45, and Dre, 50, hired known gang members to provide security for the set of their upcoming N.W.A. biopic, Straight Outta Compton.
The lawsuit claims that some of the gang members initiated a fight with Knight, allegedly resulting in the former record label boss reversing over Carter with his pick-up truck in a panic and subsequently killing him.
According to the Mail Online, the legal documents have also been filed against Universal Studios Inc., the production company behind the highly-publicised biopic, which boasts Cube and Dre as executive producers.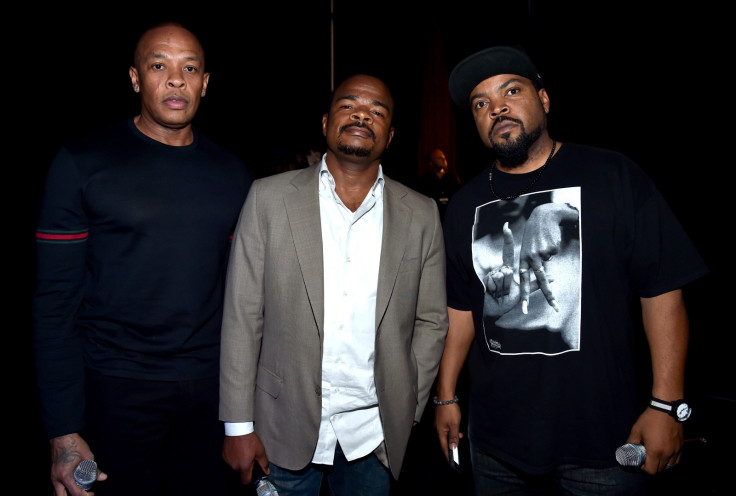 Another man, Cle 'Bone' Sloan was seriously injured in the incident after being run over twice by the vehicle. Lilian's reported lawsuit is said to accuse Universal of "negligence" for hiring Sloan as part of the production team.
The document states: "This lawsuit concerns the tragic tale of how reckless corporate greed, disguised as the quest for authenticity, [led] to a foreseeable altercation that resulted in the death of a successful businessman."
Knight's lawyer has responded to the lawsuit, describing the move as "preposterous".
In the days following the incident, Knight was charged with murder and attempted murder but says he did not intend to injure the two men, only fleeing the scene in fear of his life.
The hip hop mogul remains in jail awaiting trial despite being offered $10m (£6.48m) bail. The lawsuit is reportedly seeking unspecified damages.