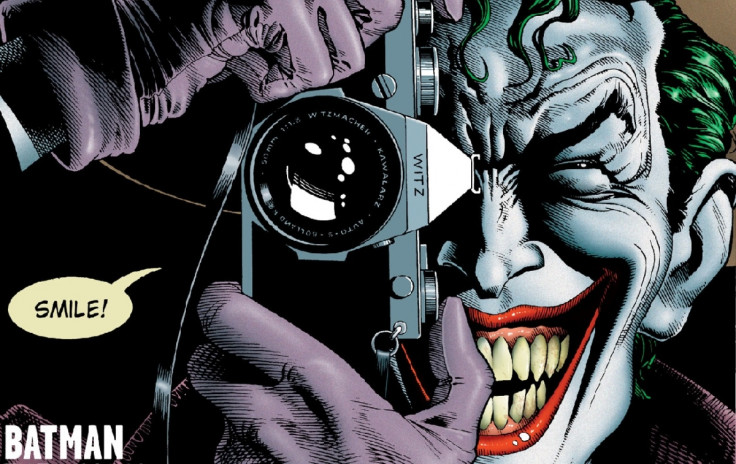 One of the iconic things about the infamous Batman nemesis Joker, is his chaotic laugh, which speaks volumes about the maniac that he is. Since Jared Leto, the perfectionist is now shouldering the responsibility of recreating the iconic cackle on the big screen in his upcoming movie Suicide Squad, the Oscar-winning actor did some experimenting in the public to ace the role.
During an interview on CNBC, the Dallas Buyers Club actor went all candid about trying out various versions of the creepy laugh in public spaces to nail the legendary villain's signature cackle — something that has been used extensively in the trailer as well as in the movie's marketing.
"I worked on the laugh walking around the streets of New York and Toronto, and I kinda would walk around the streets and see what laughs would get under people's skin," the actor told the host. Speaking further about his experimentation, Leto confessed, "You know when you hear someone laugh at a restaurant? It's a little jarring. I tried them out. And I kind of got to a place where I would laugh and people are always turning around like, 'Who is this creepy guy behind me?"
Perhaps, being the creepy guy in a restaurant is still better than scaring co-star Margot Robbie, who plays Harley Quinn in the movie, with a live rat. Indeed Leto has big shoes to fill in — the iconic villain Joker has been earlier portrayed on the screen by academy award winner Heath Ledger. From what it appears, 44-year-old Leto is leaving no stone unturned in acing the great villain in Suicide Squad. Known for employing method acting, the actor had earlier gained 60lbs for his role in Chapter 27, and for the Oscar winning Dallas Buyers Club, Leto lost 40lbs.
With all these reports surfacing about the much-awaited Suicide Squad, fans can only wonder how the psychotic Joker will be portrayed on screen this time. Since Warner Bros also has been tight-lipped about the characterisation, it seems that the audience's best bet is when the film hits theatres. Perhaps, Leto's chuckle will bring back memories of Ledger. Suicide Squad will be released on 5 August.