It's safe to say these days that Australian actress Margot Robbie is Hollywood hot property right now as she gears up to appear in upcoming blockbusters The Legend Of Tarzan and, of course, Warner Brothers' Suicide Squad. But one thing's for certain, the former Neighbours star doesn't want to just be known as simply "hot" when it comes to her future films.
Talking in an interview with Woman's Day, the 25-year-old talked about her developing career on the silver screen and how she aims to not abide by the stereotypes that come from playing "sexy", stating: "I want to keep looking for roles where the main interest will be in the character and her importance in driving a story forward, rather than her relationship with a male character.
"Films like Wolf Of Wall Street and Focus gave me a chance to play charismatic and clever women," she continued. "Even though they do have a glamorous side."
Robbie's last statement certainly rings true in some of her biggest roles to date and proves that just because a character is feminine and takes care of her appearance, doesn't mean that's all that she is. Her big break came in the form of Martin Scorsese's comedy drama The Wolf Of Wall Street where she played the wife of Leonardo DiCaprio's devilish banker Jordan Belfort. While her character Naomi was certainly a love interest in the technical sense, not once did she appear as a side note to Belfort, however, but more of an essential part of the plot that emphasised his lack of humanity and ability to take on adult responsibilities.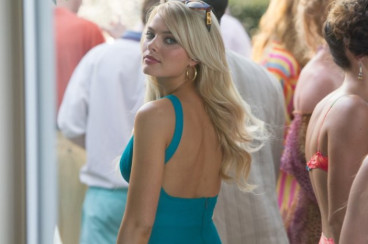 She also provided the film with a direct storyline − Belfort opens a Swiss bank account in the name of Naomi's aunt Emma, who is a British citizen and thus outside the reach of American authorities, and smuggles cash into the country. All of this, whilst keeping Belfort on his toes too and constantly picking up on his selfish and garish ways when she so easily could have been side-lined like so many movie spouses do.
Similarly, in Focus, in which she starred opposite Will Smith, Robbie played Jess, an up-and-coming con-woman who is taught the tricks of the trade by Smith's Nicky. OK, so the pair do eventually end up romantically involved but in several scenes Jess' skills in the art of scheming often trump Nicky's and it's safe to say, she gives as good as she gets, particularly towards the end of the film when her motives are certainly not black and white.
Most recently, Robbie has starred as a war correspondent in biographical dramedy Whiskey Tango Foxtrot with Martin Freeman and Tina Fey and will next be seen in eagerly-anticipated instalment Suicide Squad. The latter of which is likely to prove, yet again, that Robbie (and a female character in movies) are more than just what they look like.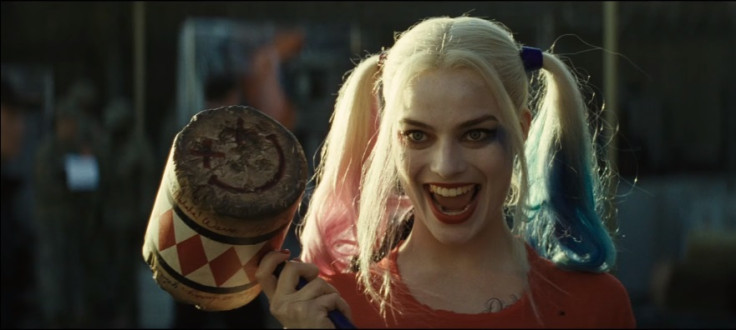 Even from the trailers, you could argue that Robbie steals the show as crazed captive Harley Quinn and certainly draws as much attention as her male co-stars Smith yet again and Jared Leto, who is set to play The Joker. In the clip, Robbie provides many of the stand-out lines. For example, in a scene where her character is brought into the middle of a prison yard, she says: "What was that? I should kill everyone and escape? Sorry, the voices... I'm kidding, that's not what they really said," and in another: "We're bad guys − it's what we do!"
She also can be seen wielding a hand-gun (and a baseball bat) with the best of them. So OK, her character stays in a pair of skimpy shorts for the entirety of the film and can be seen go-go dancing at one point, but when you're a stone-cold bad-ass on top of what you look like, you're so much more than "just a pretty face".
For more entertainment news follow A-List on Twitter @Alistinsider