Meghan Markle proved that she is doing things a little differently in terms of her style as a soon-to-be official working member of the British Royal family.
The 36-year-old former actress meant business on her latest outing with Prince Harry at the Endeavour Fund Awards Ceremony at Goldsmiths Hall in London last night (1 February), matching her fiancé in a suit.
Making a statement that she will not be compared to the Duchess of Cambridge – who is quite the fashion icon and known for her colourful, feminine wardrobe – Markle kept the focus on her actions. The simple outfit featured a tailored black £1,820 Alexander McQueen suit with cropped trousers and a £285 white pussy-bow silk blouse by Tuxe Bodywear.
She added elegance to the look with a pair of stiletto black heels and wore her long dark hair in loose, tousled curls, with her trademark lightweight makeup look.
Markle presented the Celebrating Excellence Award with Neil Heritage to Daniel Claricotes from 65 Degrees North, who took on some of the highest mountains to help his recovery from PTSD.
The event wasn't all smooth-sailing for Markle, who was faced with an awkward blunder on stage.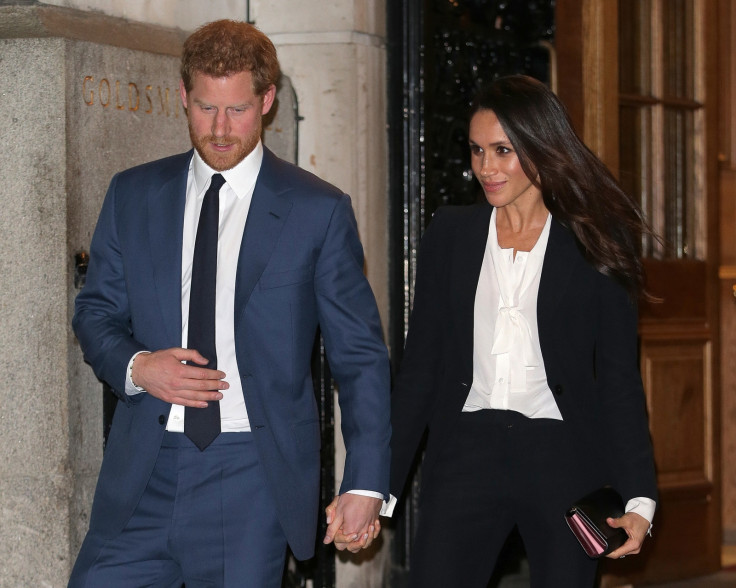 After telling the audience: "I'm truly privelged to be here," and revealing the category for the second award before handing the reins back to Heritage, he revealed he had different notes to her.
He said: "We've got different notes!" before hastily searching for the right ones, with Markle smiling at the audience and giggling apologetically.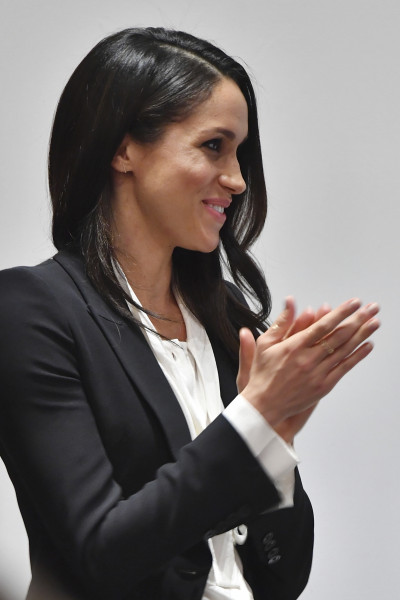 Harry, 33, also presented the Henry Worsley Award to Sean Gane after he overcame serious injuries to take on a dog-sledding expedition to Sweden.
He also said in his speech: "I'm continually amazed by the tenacity, fortitude and unshakeable humour displayed by the men and women who sign up to run races, cross oceans, climb mountains or take on challenges few would even contemplate."
The couple were greeted at Goldsmiths' Hall before the event by General Sir Nick Carter, the Army's Chief of General Staff, the Royal Foundation's chief executive, Lorraine Heggessey and David Wiseman – head of armed forces for the foundation.
Markle has taken to royal life like a duck to water since the announcement of her and Harry's engagement at the end of November, embarking on a number of engagements to Nottingham, Brixton and Cardiff.