Meghan Markle is leaving Suits this year as she marries Prince Harry in the spring and transitions into her new royal role of engagements and charity work.
The 36-year-old is set to bow out of the US legal drama at the end of season seven, marking the end of an era as she bids farewell to her onscreen character Rachel Zane, who she has played since the first series in 2012.
Markle will exit the series on 25 April following a dramatic double bill, with her final episodes focusing on Rachel's wedding to Mike Ross, played by Patrick J Adams, who is also departing the show.
Adams has opened up about his last scenes with Markle, commenting: "With Meghan, a lot went unsaid.
"Meghan has this whole crazy past of her life that's just beginning now. In some ways, Meghan and I were the closest because we were the youngest people in the cast and both came in with the least experience," he told The Hollywood Reporter.
He added: "We grew up together over the course of the show. There was this natural sense that we both knew that the time had come for both of us.
"It went unspoken and we just enjoyed the hell out of the last few episodes that we got to shoot.
"We both knew that we wouldn't be coming back. It made every one of our scenes that much more special. We had a great time, We could laugh through it.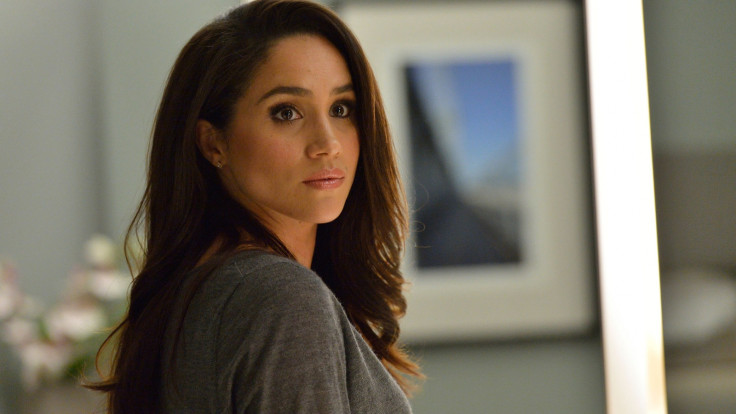 "Everything that might have frustrated us about the show, they became things that we could have a good laugh about and compare notes on just how crazy this thing had become."
The USA Network has renewed the popular show for an eighth series despite the pair's departure as two of the most popular characters.
Chris McCumber, president of entertainment networks at NC Universal Cable Entertainment, said: "While we're excited for season eight, everyone at USA will deeply miss Patrick and Meghan and are grateful for the talent and commitment they brought to Suits season after season.
"We wish them nothing but the best."
Markle is very unlikely to return to the show that made her famous as she continues to throw herself into royal life with Harry. The pair are set to attend the Endeavour Fund Awards at Goldsmiths' Hall, a ceremony that celebrates the achievements of wounded and sick servicemen and women tomorrow (1 February).