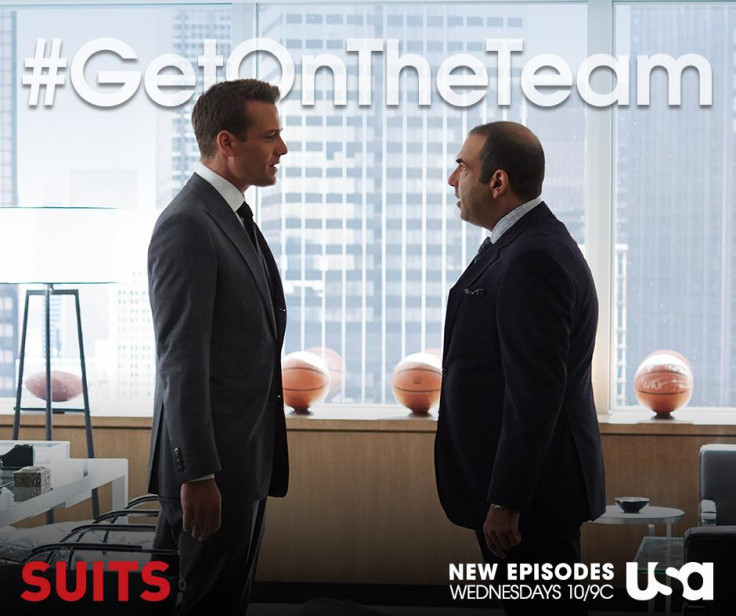 Suits season 4, episode 13 titled 'Fork in the Road' airs this Wednesday and will reveal the real reason Louis and Harvey's relationship went sour.
A promo (below) of the upcoming flashback episode shows Harvey and Louis back in the day and, at the end of the preview, Louis says, "All I had to do was…" and Harvey interrupts him saying "sell me out?"
According to the official synopsis for episode 13, "Harvey and Louis travel to see a client to whom they have deep ties; and Harvey takes advantage of the time to force Louis and Mike to confront their trust issues. In other events, in a flashback, the root of Harvey and Louis's competitive relationship is explained; and Mike learns the limits of his intelligence when it comes to the law."
Apart from Louis and Mike trying to move past what happened, Jessica also has to deal with her lies to Jeff Malone, reports Christian Today.
Louis could not care less about Jessica and Jeff's relationship and Harvey believes when Louis starts blabbing his mouth again, Jessica will be in trouble with Jeff.
Korsch revealed to Yahoo TV that the lies are going to take a toll, "I would say Jessica's storyline is a little bit about the consequences. Can a woman have a relationship and still have this high-powered position? And really not just a woman, but anybody - Jessica is a woman, so I'll say that. Can she have a relationship with someone in her work life who works under her? Then add on top of that, can she have a relationship with someone in the workplace that works under her while keeping a big secret from him?"
Suits season 4, episode 13 'Fork in the Road' will air on Wednesday, 11 February at 9pm ET/PT on USA Network.
Click here to watch the episode online via live stream.
You can also click here to catch the episode on the USA Network official website after it airs on TV.