Suits season 6 will be a completely different season, from Mike Ross's prison blues to otherwise-thriving Pearson Specter Litt in shambles. Suits actor Rick Hoffman, Sarah Rafferty, and Patrick J Adams spoke about season 6 in an interview with TV Line.
Hoffman who plays Louis Litt, teased a completely "different show" that even the show's stars needed "a bit of a moment to adjust [to] when we came back [to work]."
Co-star Raffery, who plays the feisty Donna Paulsen also hinted massive changes. According to her, viewers will find themselves being transported to "a whole new world" thanks to Mike's time at the prison. "We've got a whole new location — that's a massive change," she added.
The 43-year-old actress also spoke about Pearson Specter Litt's fallout after Mike's decision. She described the office as being "just a ghost town" following the abrupt departures of all its employees. Speaking about Jessica (Gina Torres), Harvey (Gabriel Macht), Louis and Donna, the actress said, "The stakes are as high as they can be, trying to get Mike out of prison, trying to save the firm, trying to see if there's any firm to save! It's pretty intense."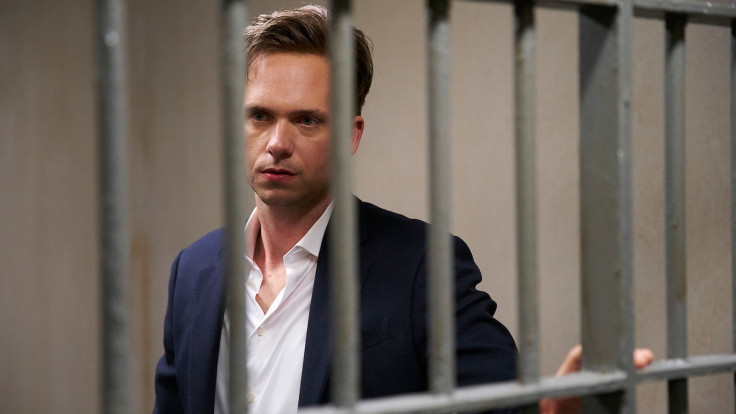 Although season 6 will be mostly intense, actor Patrick J Adams promised some comic relief with Louis's storyline. He said, "There isn't a lot of room for joking around when you're in prison, trying not to die. But the rest of the show has found a really good way to balance that out."
According to Adams, PSL will have to rent out the office, which will pave the way for a little humour in the otherwise tense season 6. "They [Pearson Specter Litt] need to rent out the offices to a bunch of financial whiz kids, so that [provides] a lot of opportunity for some funny stuff to come back in. Louis has some great storylines, so he's bringing the comedy."
Suits season 6 premiere episode titled, To Trouble, will air on Wednesday (13 July) at 9pm EST on USA Network.