It is difficult times for Harvey Specter, Mike Ross and their law firm, Pearson Specter Litt when Suits returns with its sixth season on 13 July at 9pm EST on the USA Network. A new promo of the show was released recently which shows Harvey trying to clean up the mess he made.
The 30-second clip opens with Rachel Zane answering a phone call. The lady at the other end of the line says, "You have a call from Danbury Federal Prison do you accept the charges?" To which the Paralegal replies, "Yes."
Then we get a glimpse of Mike Ross in prison, as Harvey goes to see his former colleague. "I came here to figure out what the hell we are going to do," Harvey states. But Mike is not interested in his arguments and angrily declares, "I am too busy trying to survive in here."
The next scene shows the young convict being cornered by a group of inmates, as one of them begins to hit him.
Meanwhile, there is trouble brewing at Pearson Specter Litt, as the otherwise-thriving office has turned into a "ghost town" after Mike's fallout. The promo then shifts to the law firm where Jessica Pearson tells her partners, Louis Litt, and Harvey, "We are being sued for every case Mike Ross has ever touched!"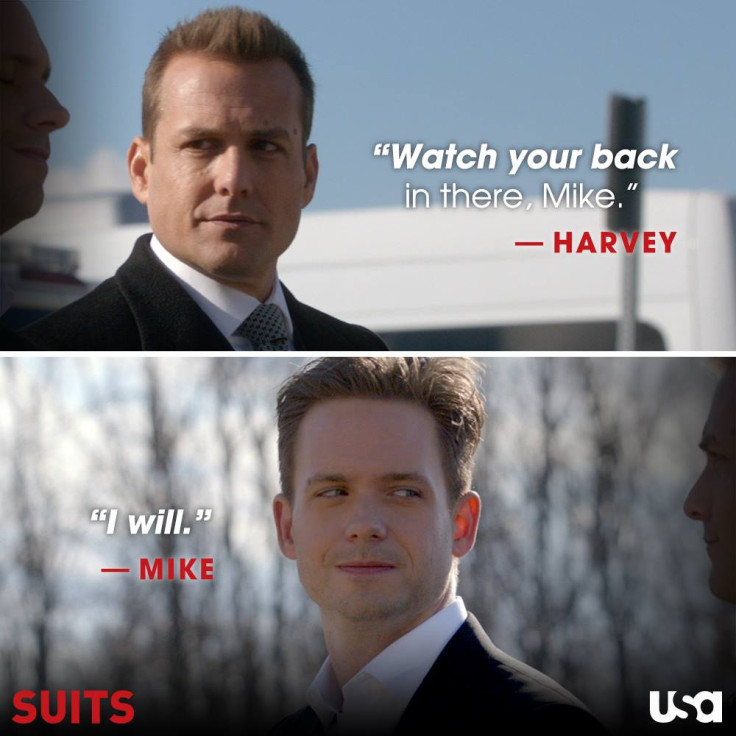 An enraged Louis says, "If we don't figure something out, we will be left with nothing." But its Harvey who decides to take responsibility and says, "We all know I got us into this mess. It's time for me to get us out of it."
The 6th season of the USA Network legal drama will pick up with the fallout from Mike's decision. After signing a plea deal to spare his colleagues at Pearson Specter Litt, Mike will be confronted with the harsh realities of prison life as he starts his two-year sentence.
Meanwhile, at Pearson Specter Litt, the partners have defected, leaving Harvey, Jessica, Louis, Donna and Rachel to pick up the pieces.
Can Harvey clean the mess? Can Mike survive prison life? We will have to wait until July to find out.