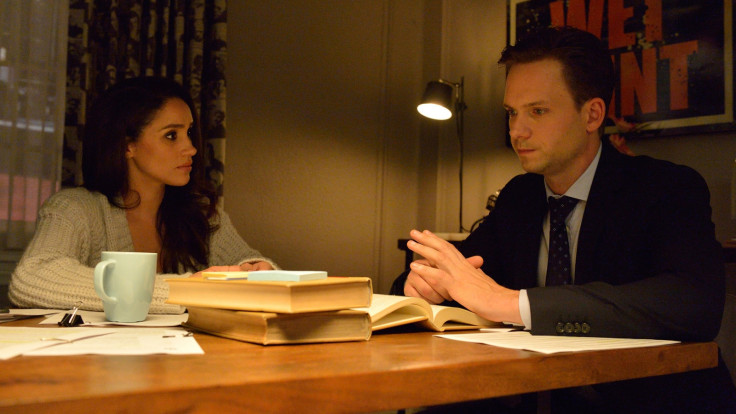 With Mike Ross in prison, Rachel Zane is left to pick up the pieces at Pearson Specter Litt. The lovers will stay separated when Suits returns with season 6 on 13 July at 9pm EST on USA Network. Patrick J Adams, who plays Mike, spoke about how this time apart will affect their relationship.
Warning: Potential spoilers ahead
The actor believes that this separation will be great for Rachel. Adams told E! Online, "We've shot a couple of scenes together, and those were great to be reconnected with Meghan for a little bit, but ultimately, for Rachel, it's a great season because she's separated from Mike. Her story is not about how she can service Mike or take care of Mike or keep Mike's secret or be mad at Mike."
However, Adams admitted that it's not all "out of sight, out of mind" for the troubled couple, and explained, "She is not a character that is directly related to Mike anymore and I think we need more women on the screen and we have such powerful women on our show, so to finally get to see Rachel dealing with her own situation, being at school, dealing with a case at school that's very important that she takes on, she is on her path right now."
The actor said that they (Mike and Rachel) will miss each other a lot. "And obviously, we refer back to each other and we miss each other profoundly, but she is doing something on her own that's unrelated to him. I think that's great for the character."
The season 5 finale saw Mike walking out of his wedding with Rachel, to enter federal prison on charges of fraud. The USA network has released several promos teasing Mike's life in prison. The sixth season will pick up with Mike's first night in prison. He will be confronted with the harsh realities of life behind bars as he starts his two-year sentence.