Summer budget 2015: George Osborne to lift restrictions on Sunday trading hours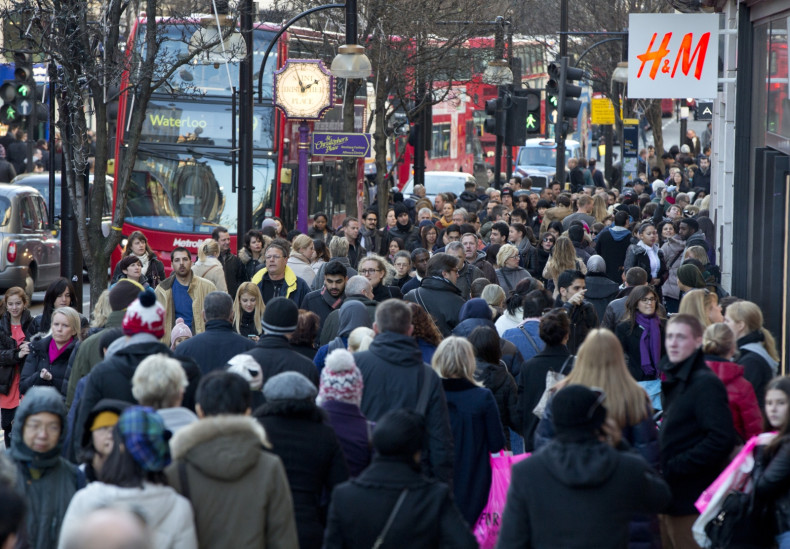 Chancellor George Osborne will reportedly radically shake up the UK's retail market by giving English and Welsh councils the power to change Sunday trading laws.
Osborne is expected to make the announcement in his post-election emergency budget on 8 July.The relaxation would see Whitehall devolve the decision to extend opening hours on Sunday to local government, in a bid to boost the economy.
"Even two decades on from the introduction of the Sunday Trading Act, it is clear that there is still a growing appetite for shopping on a Sunday," Osborne is expected to say.
"There is some evidence that transactions for Sunday shopping are actually growing faster than those for Saturday.
"The rise of online shopping, which people can do round the clock, also means more retailers want to be able to compete by opening for longer at the weekend. But this won't be right for every area, so I want to devolve the power to make this decision to mayors and local authorities."
The current restrictions mean that outlets bigger than 280m square can only open for a maximum of six hours between 10am and 6pm. On top of that, shops are not allowed to open on Easter Sunday and on Christmas Day when it falls on a Sunday.
But Federation of Small Businesses (FSB) has warned that the proposal could have an adverse effect on small retailers.
"The FSB remains concerned about the impact of any change to Sunday trading rules on smaller retailers," said John Allan, the national chairman of the FSB.
"As well as assessing the potential impact of these measures, the government should be taking a wider holistic view to see what else can be done to support these businesses.
"Under current proposals, the decision to change Sunday trading rules will be devolved to the local level.
"It is critical these local decision makers include small businesses in the debate. Local businesses are at the heart of our communities and the ones most likely to feel the direct impact of these proposals. Their concerns should be listened to, before any decision is made."
The last time the trading rules were suspended was during the 2012 London Olympics. Elsewhere, the New West End Company has claimed that adding two hours to Sunday trading in London would create 3,000 jobs and drum up £200m ($308m) extra in business per year.