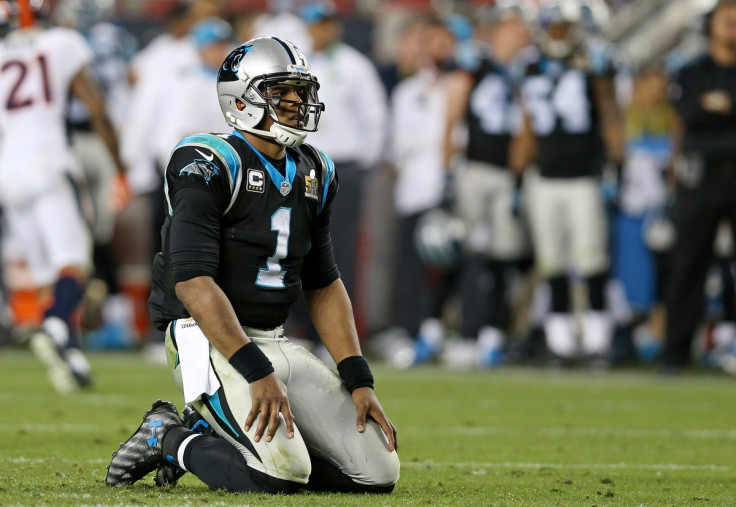 After a stunning season, during which they amassed an NFL-best 15-1 record before beating Seattle and comprehensively dismantling the talented Arizona Cardinals to assume the title of NFC champions, the Carolina Panthers' brilliant run came to a grinding halt on Sunday (7 February) as they were denied a first championship in franchise history with a 24-10 defeat to the Denver Broncos at Super Bowl 50 in Santa Clara, California.
It was an occasion to forget for star quarterback Cam Newton and company, who struggled to generate any meaningful offence in the face of a relentless and ruthlessly effective Broncos defence organised by Wade Phillips and led by outside linebacker Von Miller, a defence that has surely now cemented its legacy as one of the very best ever seen on an American football field. But any notion of the Panthers' imminent regression after one lacklustre performance is hopelessly premature.
As he demonstrated time and time again throughout a truly memorable campaign, Newton is primed to become the main face of the NFL for years to come. The athletic and freakishly mobile 26-year-old dominated the MVP race by gaining 48 of 50 votes, a deserved reward for an outstanding sequence of performances that included 10 rushing scores.
He also firmly eradicated any lingering suspicion that he is not a capable pocket passer, racking up 3,837 passing yards and throwing for 35 touchdowns, the latter statistic putting him level with the likes of Carson Palmer and Eli Manning and just one adrift of New England Patriots stalwart Tom Brady.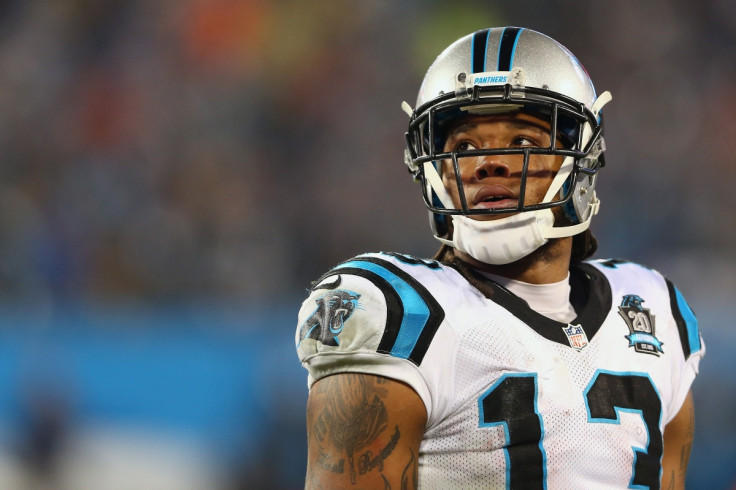 When you consider that this was achieved without the services of Kelvin Benjamin, then the achievements become all the more impressive. The Panthers' designated number one receiver, who had 73 receptions on 146 targets for 1,008 yards and nine touchdowns in his rookie year, was sadly lost for the duration after tearing his anterior cruciate ligament during training camp.
Such a pivotal absence would likely have decimated many other team's dreams of progressing through the post-season, but somehow an extremely modest receiving core consisting of Ted Ginn, Corey Brown, Jerricho Cotchery and second-round pick Devin Funchess managed to solider on regardless.
The crucial reliability of two-time Pro Bowl tight-end Greg Olsen had a major impact, of course, as did the powerful running game of Jonathan Stewart. The Panthers also boast a celebrated defensive unit of their own spearheaded by talented middle linebacker Luke Kuechly and featuring reliable performers such as Josh Norman, Robert McClain, Thomas Davis, Kurt Coleman and Charles Thompson.
Defensive end Kony Ealy, who also picked off Manning with a third-quarter interception, further underlined his abilities by joining Reggie White and Darnell Dockett as one of only three players to record three sacks in a single Super Bowl.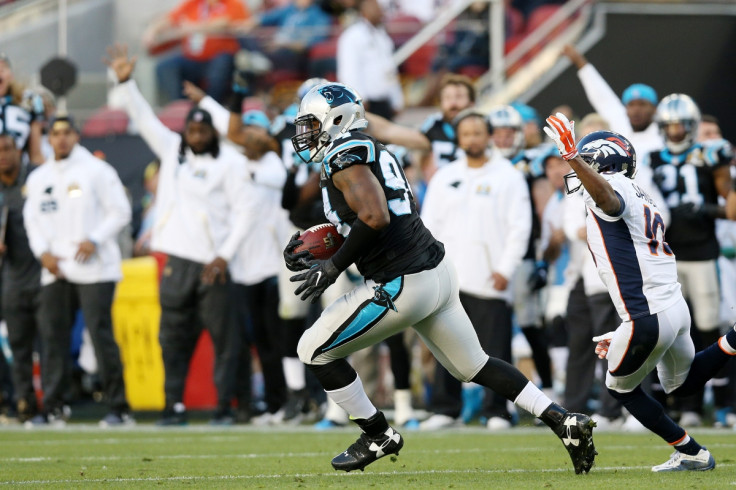 To put it simply, this Carolina team are built to last and should be considered among the frontrunners for success every year as long as Newton is healthy and able to maintain a high level of consistency. While he did not play well on the grandest stage last night, the former Auburn Tiger was suffocated by a masterful defence and will have learned a valuable lesson to carry forward into the rest of his professional career.
Criticism of his conduct in a post-game press conference also appears to have been needlessly overblown. Normally one of the league's most charming and effortlessly charismatic figures, a visibly crestfallen Newton gave a series of short answers before walking out altogether in a move that some have claimed demonstrates obvious immaturity and borderline arrogance. He definitely could have handled it better, but to lambaste him for that reaction just minutes removed from a comprehensive defeat in arguably the year's biggest sporting event is tedious and lacks empathy.