Super Bowl 50: 'Proud' Beyonce thrusts Black Lives Matter into America's living room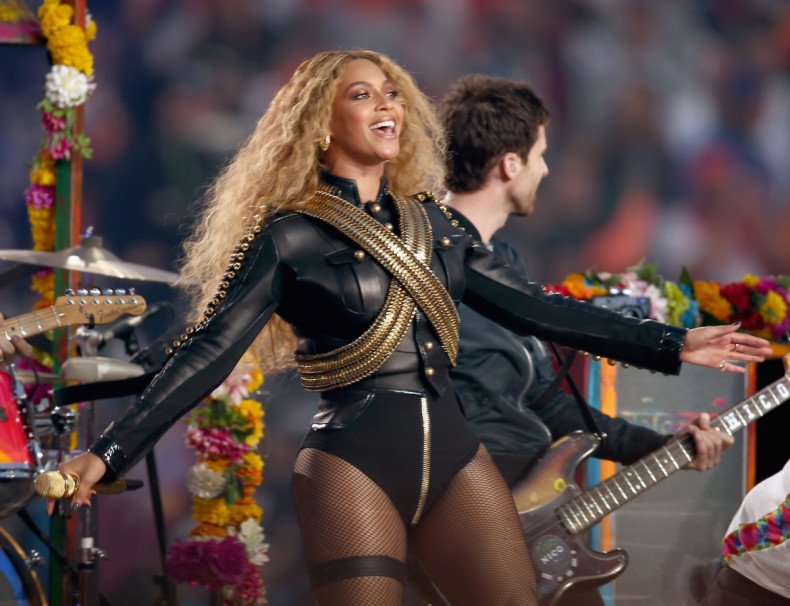 Singer Beyonce has been praised for her politically charged Super Bowl performance, which saw her pay tribute to the Black Panthers and the Black Lives Matter movements.
Dressed in black, with her backing dancers sporting Black Panther-esque outfits, Beyonce debuted her new song Formation, which documents the victimisation of black people in the US by police, and recognises strength and resistance in the black community.
Following her performance, which was watched by up to 120 million Americans, Twitter was flooded with comments, with her political message receiving the most commentary.
Her dancers also performed the "Black Power" salute midway through the dance, and were pictured holding a placard stating Justice 4 Mario Woods, relating to a black man who was shot dead by police in San Francisco.
They were also pictured with Beyonce's mother Tina Knowles after the show, performing the salute used by the Black Panther Party in the 1960s, most memorably at the 1968 Olympics, when athletes Tommie Smith and John Carlos raised their fists to protest racial discrimination in the US, also going shoeless to represent black poverty.
The video for Formation shows images from the aftermath of Hurricane Katrina in New Orleans in 2005, images of Martin Luther King and a boy dancing in the street in front of a line of armed police, next to graffiti that reads "Stop shooting us" – a testament to the Black Lives Matter movement that Beyonce and husband Jay Z are vocal supporters of.
"I feel proud. I wanted people to feel proud and have love for themselves," Beyonce told Entertainment Tonight when asked about the Formation video.
The singer and her husband have donated thousands of dollars to the Black Lives Matter movement, according to The Daily Beast, reportedly stumping up bail money for protesters in Ferguson and Baltimore.
Celebrities also got in on the action – tweeting in support of Beyonce's video after its release just one day before the Super Bowl.
Orange is the New Black actress Uzo Aduba tweeted some of the song's lyrics, while Empire and Precious actress Gabourey Sidibe praised the release of the video as Black History Month kicks off.
The Black Lives Matter campaign was started following the death of unarmed teenager Trayvon Martin, whose shooting by George Zimmerman – later was found not guilty of murder in a US court – caused mass outrage in the US. It has gone on to chronicle and focus upon a series of controversial killings of African-Americans by US police officers.