Astronauts on the International Space Station have tweeted photos of Super Typhoon Neoguri. European Space Agency astronaut Alexander Gerst marvelled that he couldn't capture the entire storm system even using a fisheye lens. "I have never seen anything like this," he exclaimed. "It is enormous. Watch out, Japan!"
He also tweeted a picture of the storm's eye, saying: "Scary. The sunlight is far from reaching down the abyss of Neoguri's 65 km-wide eye."
American astronaut Reid Wiseman said the typhoon "takes up our entire view. Wow."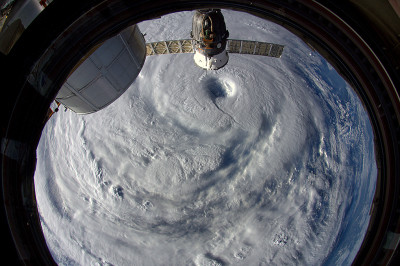 Neoguri has hit the southern Japanese islands of Okinawa, causing waves up to 14m (46ft) high. Forecasts show the storm tracking toward Kyushu and then across Japan's main island of Honshu.