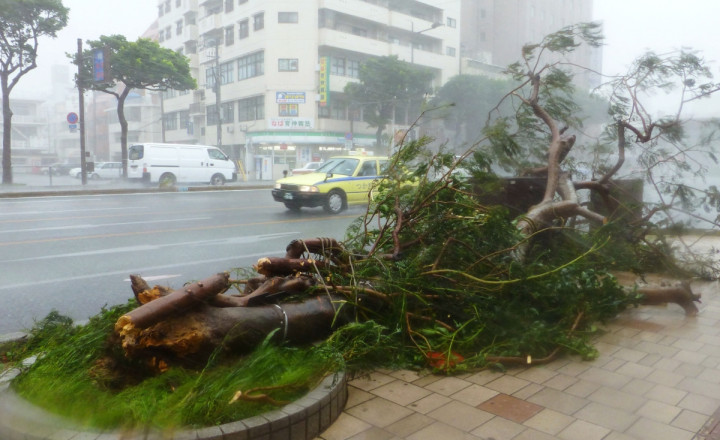 One person has died, homes have been destroyed and nuclear power stations have been forced to close as Typhoon Neoguri approaches Japan.
The man was killed after his boat was hit by huge waves, NHK national television has said. Waves churned up by the storm were estimated to reach up to 46ft. More have been injured as a result of falling debris, Reuters said.
There are two power stations in the storm's path in Kyushu – the Sendai Nuclear Power Plant and the Genkai Nuclear Power Plant. Both are operated by Kyūshū Electric Power Company.
A third power station, the Ikata Nuclear Power Plant, is located on the southern island of Shikoku and is operated by the Shikoku Electric Power Company.
All three have been shut down ahead of Neoguri's approach. A spokeswoman for Kyushu Electric Power Company told Reuters there are plans in place to protect the plant for severe weather. Experts have warned Kyushu could experience landslides as the storm brings with it up to three inches of rain per hour.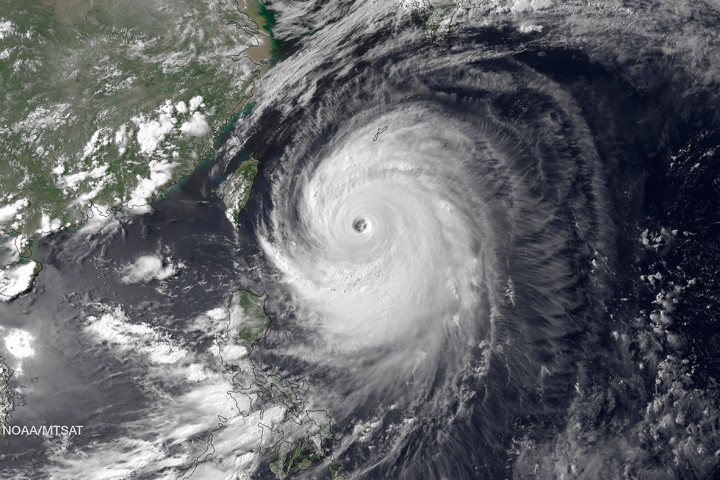 Speaking to the Washington Post, Jim Andrews, a meteorologist with AccuWeather, said: "Kyushu is the odds-on favourite to have the worst of the storm. Whenever you get a tropical cyclone making landfall in Japan you are going to get 10 to 15 inches of rain somewhere, so you get mudslides of course, as well as some flooding."
The Fukushima nuclear plant should not be affected by Neoguri as it is located on the west of Japan, away from the storm's projected path.
The only warning in place for Fukushima, which is still experiencing problems following the 2011 earthquake and tsunami, is dense fog.
Neoguri has just made landfall on the southern Onikawa islands, where locals are reporting heavy rain and extremely strong winds.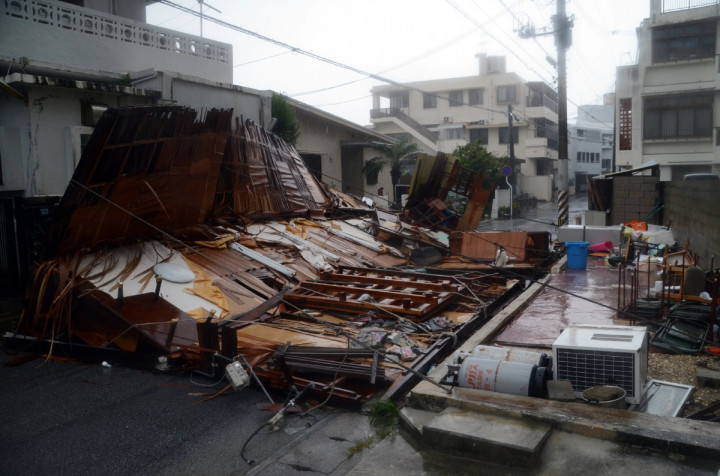 The Super-Typhoon was downgraded overnight by the Joint Typhoon Warning Centre, which said it currently has sustained winds of about 205km/hr (127mph).
Officials said it is one of the biggest storms to hit Japan in decades, with Brigadier General James Hecker, a commander at the Kadena Air Base in Okinawa, saying: "I can't stress enough how dangerous this typhoon may be when it hits Okinawa."
A statement from Japan Airlines said many flights will be cancelled as a result of the severe weather: "Today 8 July and tomorrow 9 July, JAL domestic flights are experiencing irregular operations. Before arriving at the airport we recommend checking Flight Status and Information for details for the latest information."
Over 100,000 people have so far been evacuated, with thousands more expected to be asked to leave their homes as the storm moves north-eastwards.