Superbad's Jonah Hill Provokes Outrage After Homophobic Slur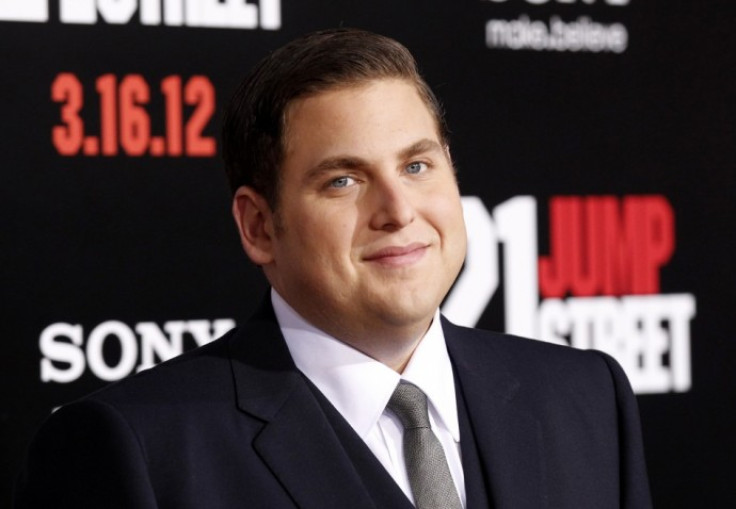 Hollywood A-lister Jonah Hill has shocked fans after being caught on camera making homophobic comments.
In the one-minute footage captured by TMZ, the Superbad star can be seen hurling abuse at a photographer after the pap slates his outfit.
The heated exchange happened as the 30-year-old hung out with friends in the Larchmont area of L.A wearing floral shorts.
The unidentified paparazzo mocks his shorts saying: "I like the shorts though, bro. They are pretty sexy." He later followed him and wished him a good day. An irate Hill then hits back by yelling: "Suck my d***, you f*****!"
Within minutes of the clip emerging online, social media went into overdrive with some fans accusing Hill of being a hypocrite.
One critic said: "Jonah Hill is a ****in' d**k. He seems like an real douchebag."
But some fans argued he had had a momentary lapse of judgement after being pushed too far.
"It's never right to call someone a slur but he was pushed by that dbag pap he most probably snapped and said it without thinking. given that he is an activist for gay rights I'm sure he can be cut some slack," another fan added.
Hill's remark comes just months after the actor, who starred alongside Leonardo Dicaprio in Wolf of Wall Street, blasted Russia's anti-gay laws in the run-up to the Winter Olympics.
He tweeted a picture of himself sporting the Human Rights Campaign T-shirts that featured the phrase "Love Conquers Hate" in Russian.
"Help us show Russia & the world that #LoveConquersHate," he captioned the snap.
© Copyright IBTimes 2023. All rights reserved.